This submission for a website redesign for a high-end, B2B + B2C door hardware manufacturer was a response to a RFP I worked on at Recess Creative. I was the primary UX professional on the submission. The name of the company has been redacted from my portfolio.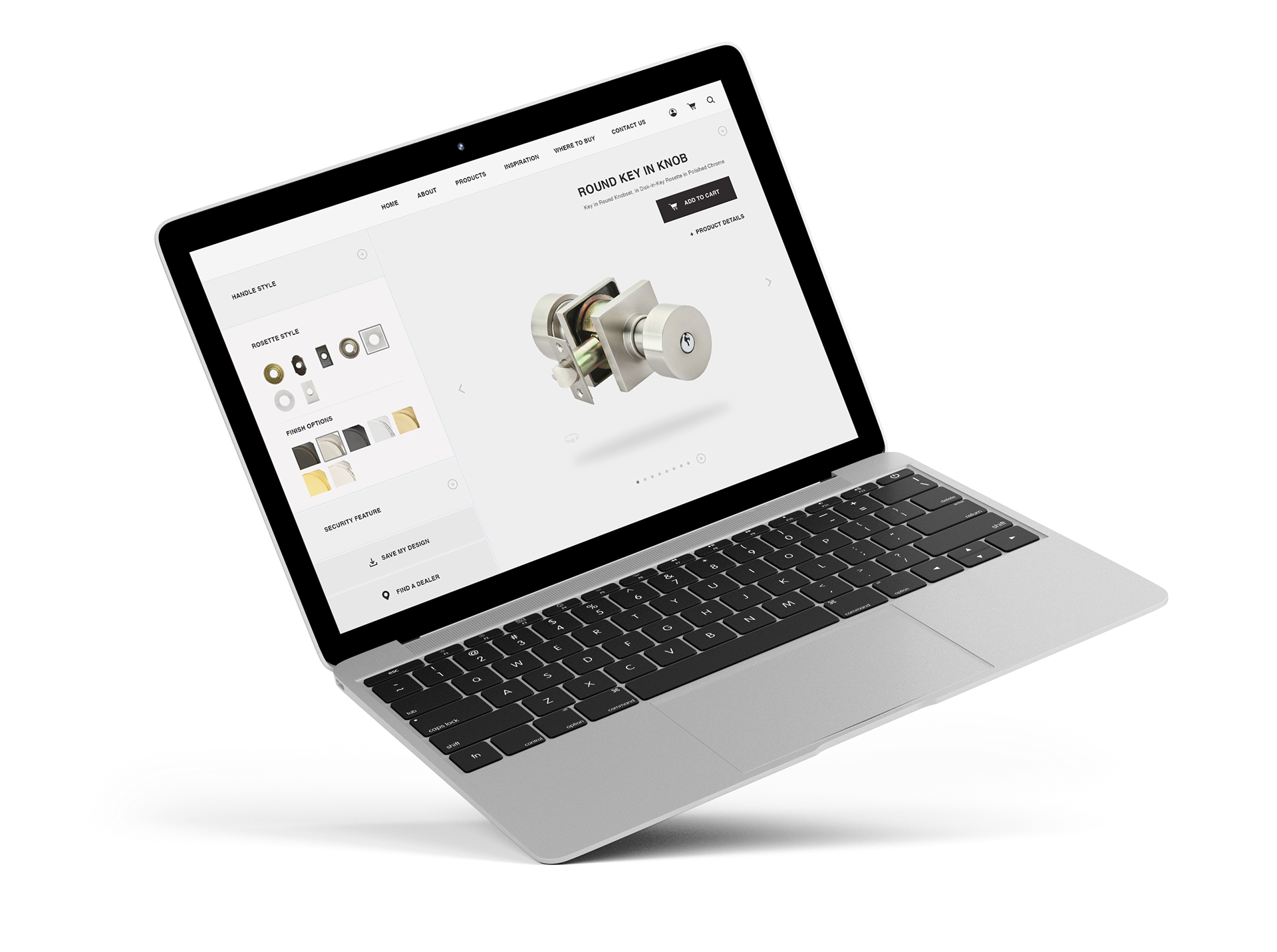 Information Architecture, Wireframes, 
 UX Research, Competitor Analysis.
The demands of a changing market structure in the modern age of consumerism was beginning to clash with their online presence. Additionally, the company's massive inventory presented a challenge to the company's outdated PIM system. The interface was clunky, slow, and severely limited, due to the fact that it was pulling actual, individally photographed image files of every product in every style.  Their wish list included:
A state of the art product configuration tool.
The ability to send customer creations + wish lists to dealers, who will then help them refine their selection.
An updated customer experience, including ecommerce abilities.
A more dynamic communication between customers and local distributors.
An improved PIM / DAM system to manage their massive and customizable product inventory. 
The company's distribution chain is multi-layered and cyclical, and therefore, the primary user can come from any point in the buying/construction process. The manufacturer does not sell directly to home owners / builders and contractors, but to dealers, who then distribute to the contractors. Customers can also initiate the process by finding and customizing a product, and then going through a dealer.
Interaction with the manufacter can begin at any point in this process, and thus, the website needed to cater to all.
The aesthetic must be very stylish, and appeal to the high end home builder and interior designer. This must be balanced with a rugged utilitarianism in order to be appealing and useful enough to builders and dealers. 
The site must introduce direct-to-consumer ecommerce capabilities to meet the demands of the modern consumer market without alienating their distribution network, as they have built strong relationships over many years of business with builders, architects, interior designers, distributors, and contractors. The business has a solid brick and morter presence.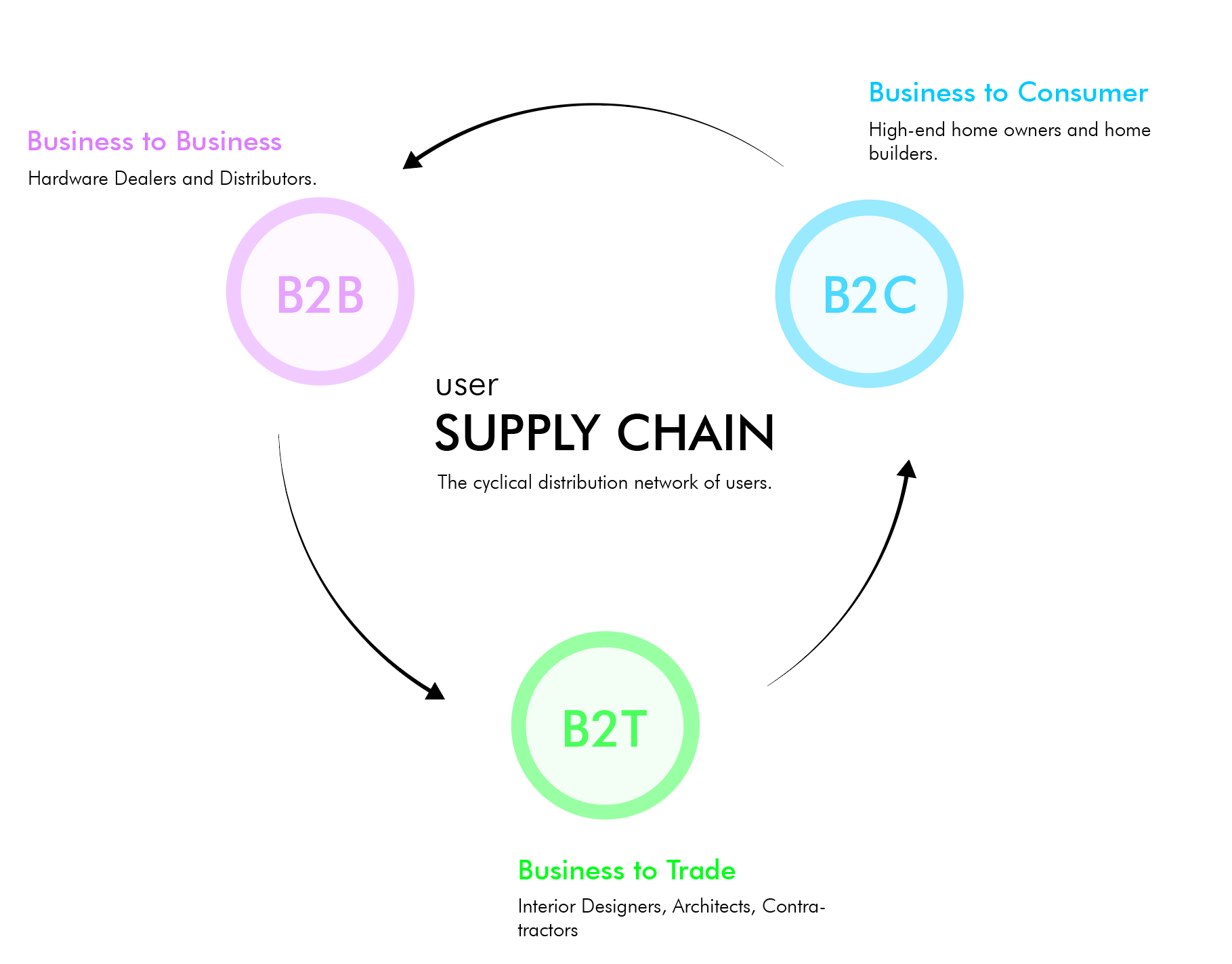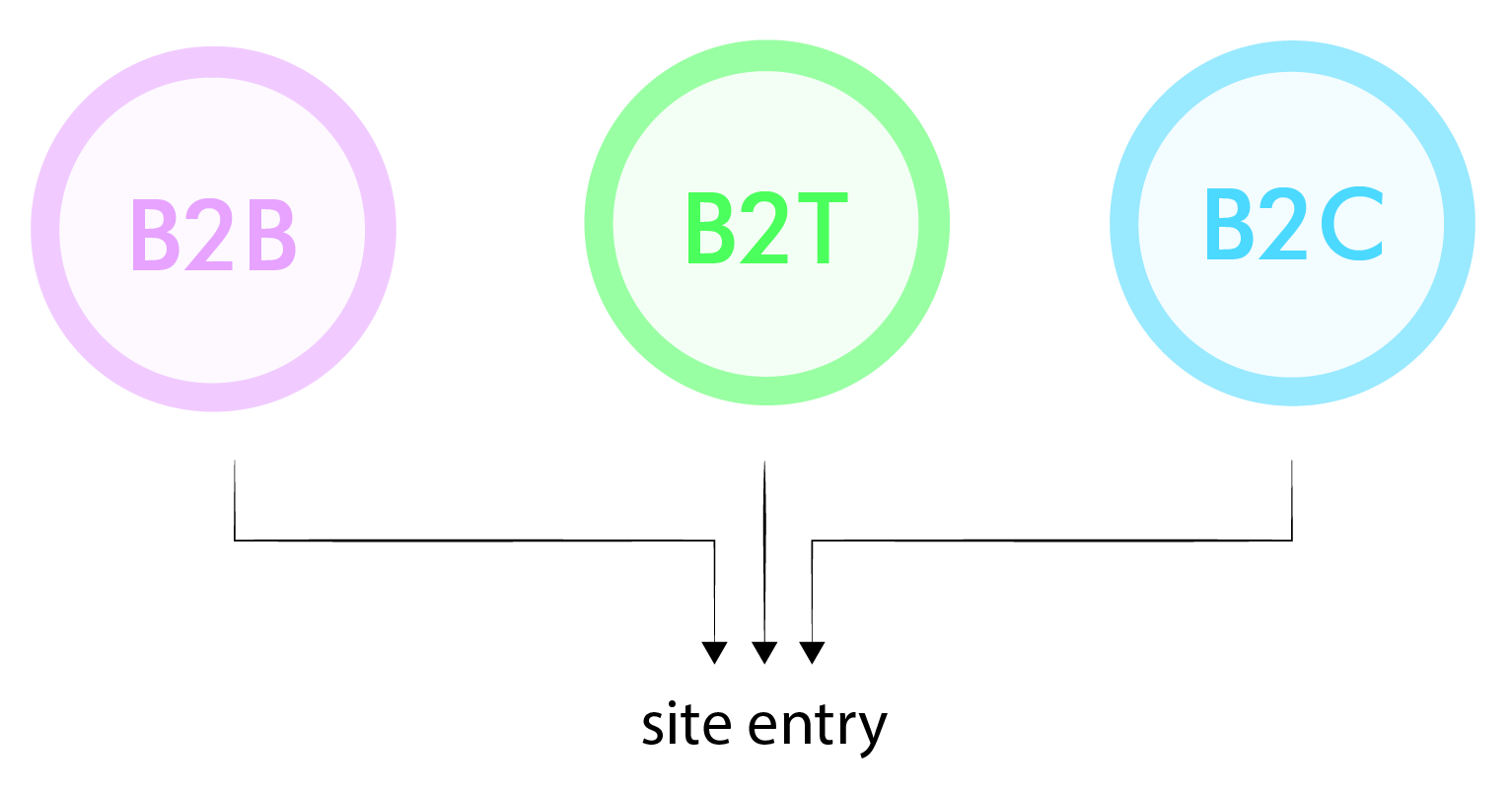 Configurator/Digital Asset Management
One of the most important features for the customer experience is a quality DAM and product configurator. The ideal system utilizes 3D models of each product that can be rendered in any finish and rotated on the product page. The biggest challenge to this feature was the information architecture of a system that can effectively display every single variation of every single product. There are close to a dozen fields of information for any given product that can factor into its categorization. Additionally, the configrator must have an entry point accessible to a user from any point of the supply chain.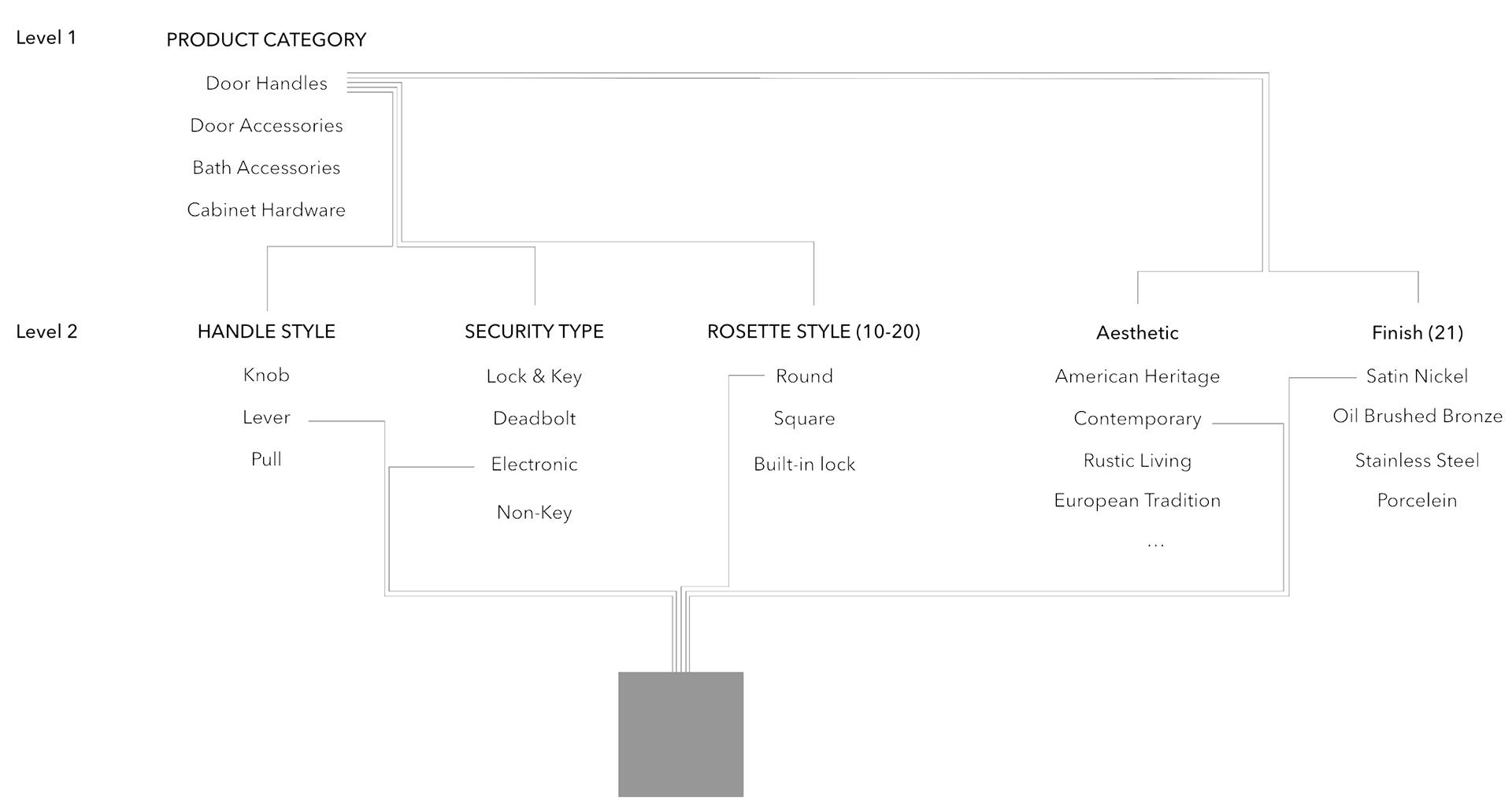 Configurator Entry Points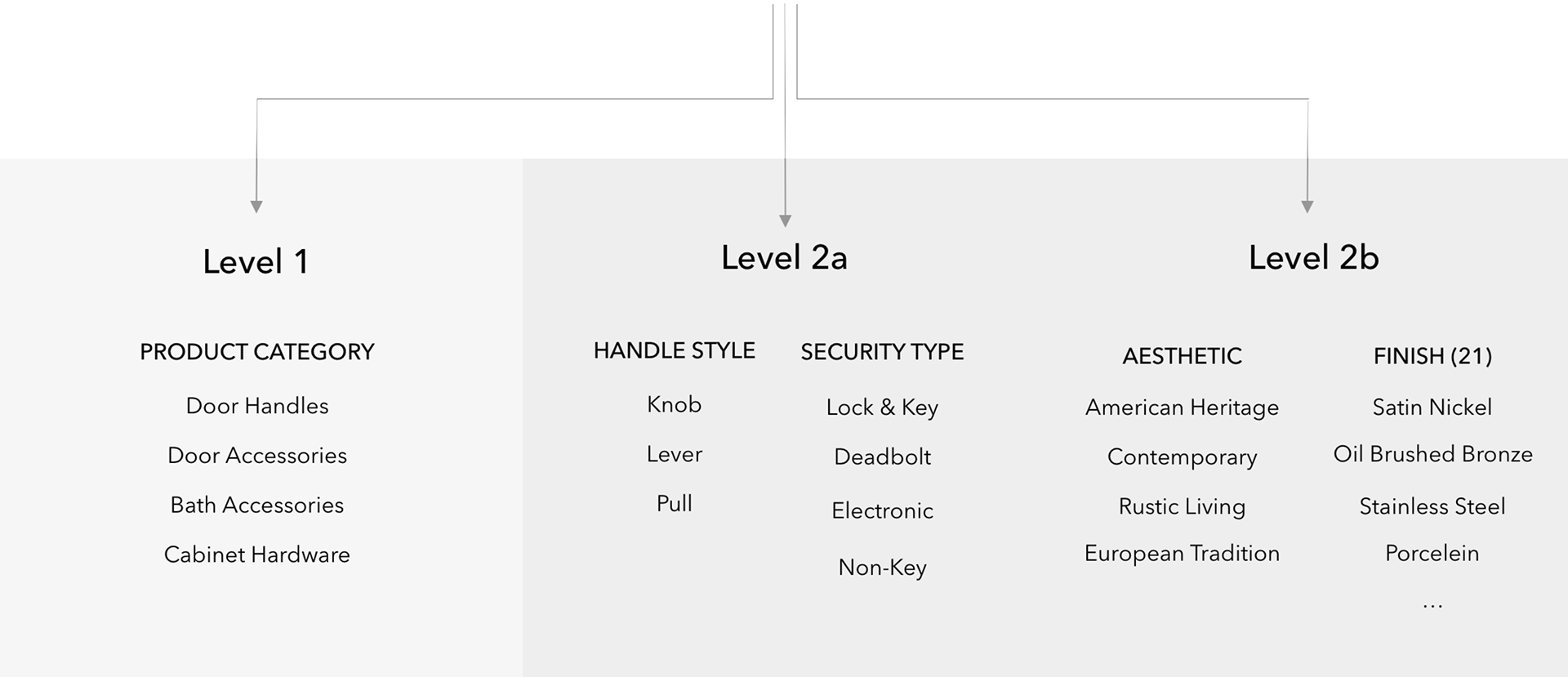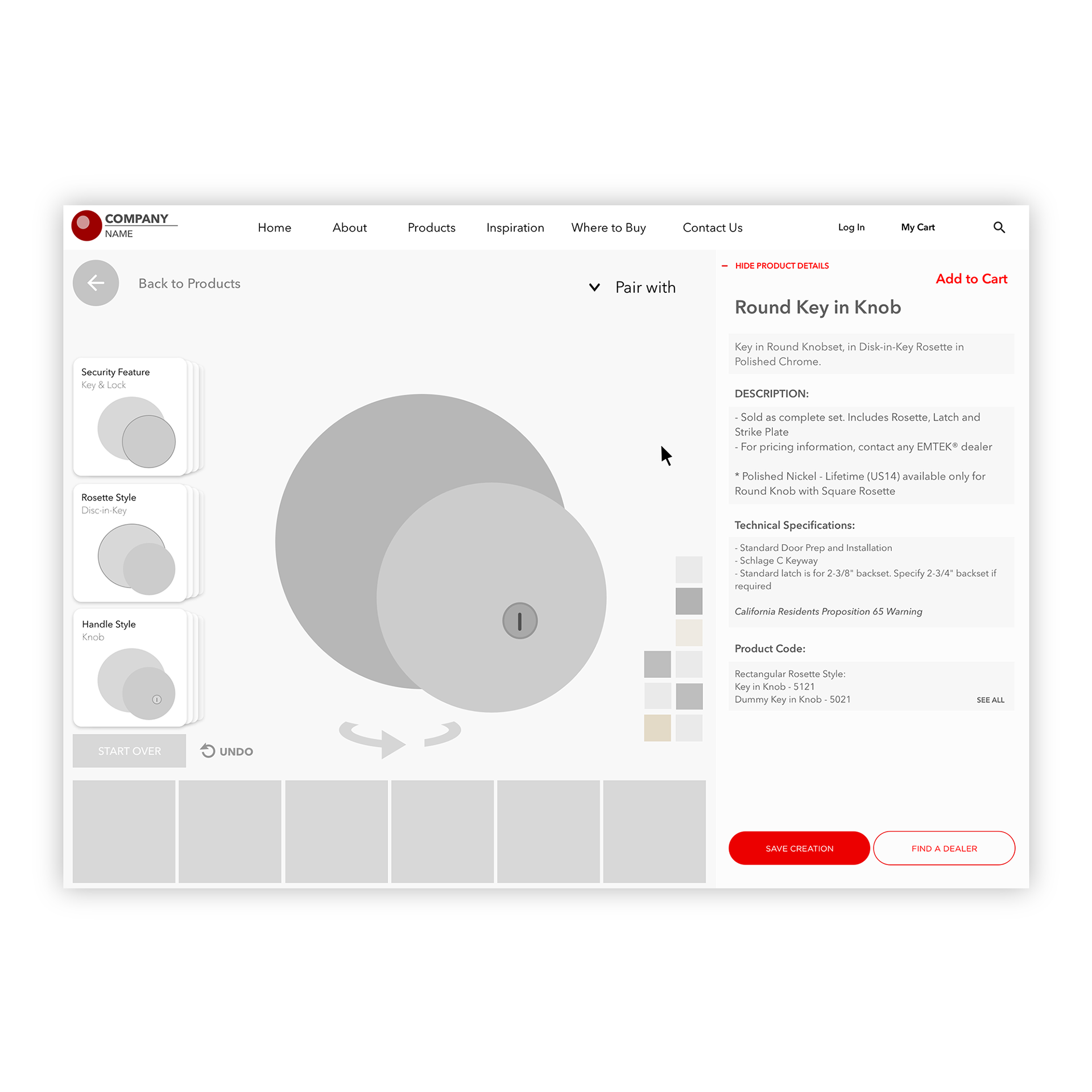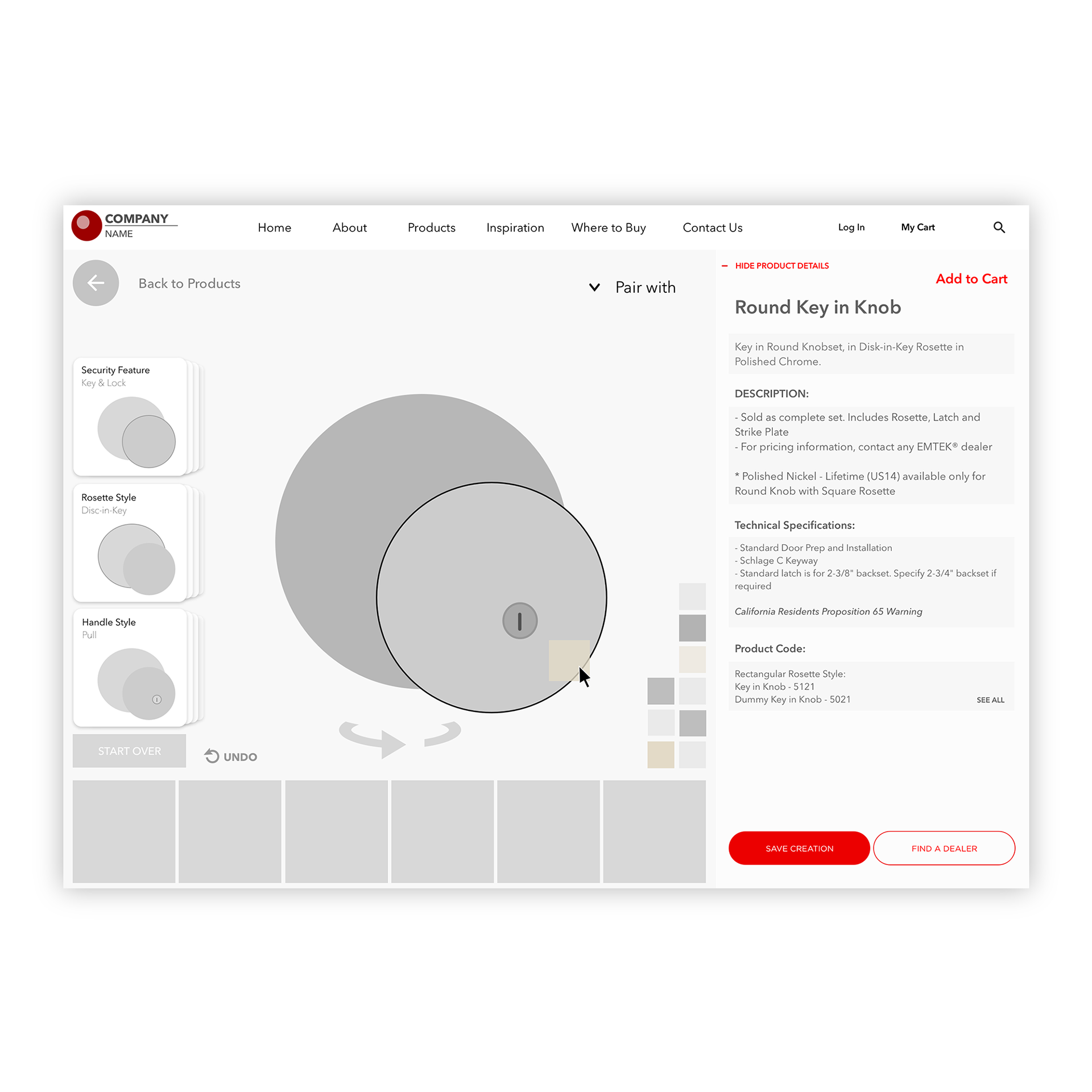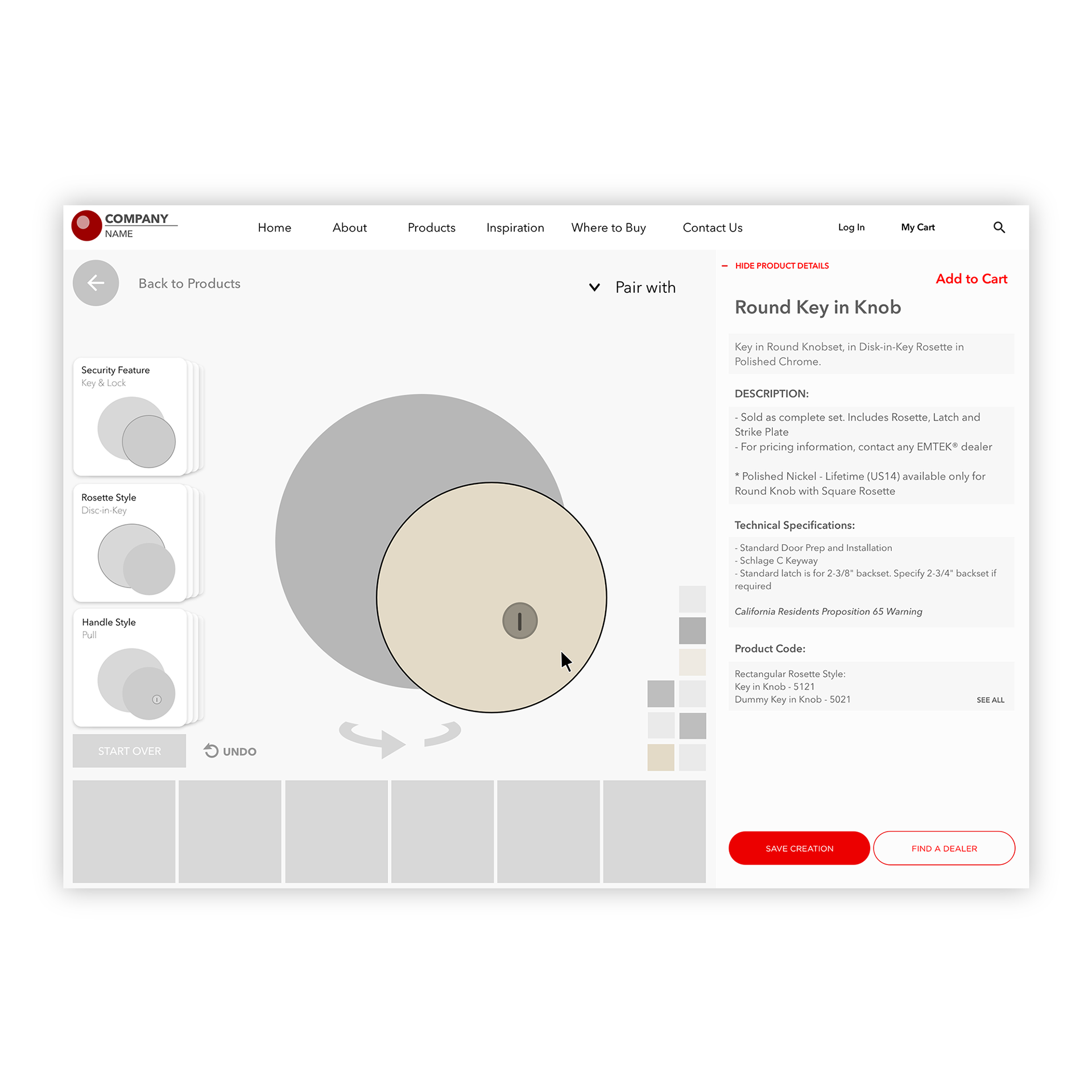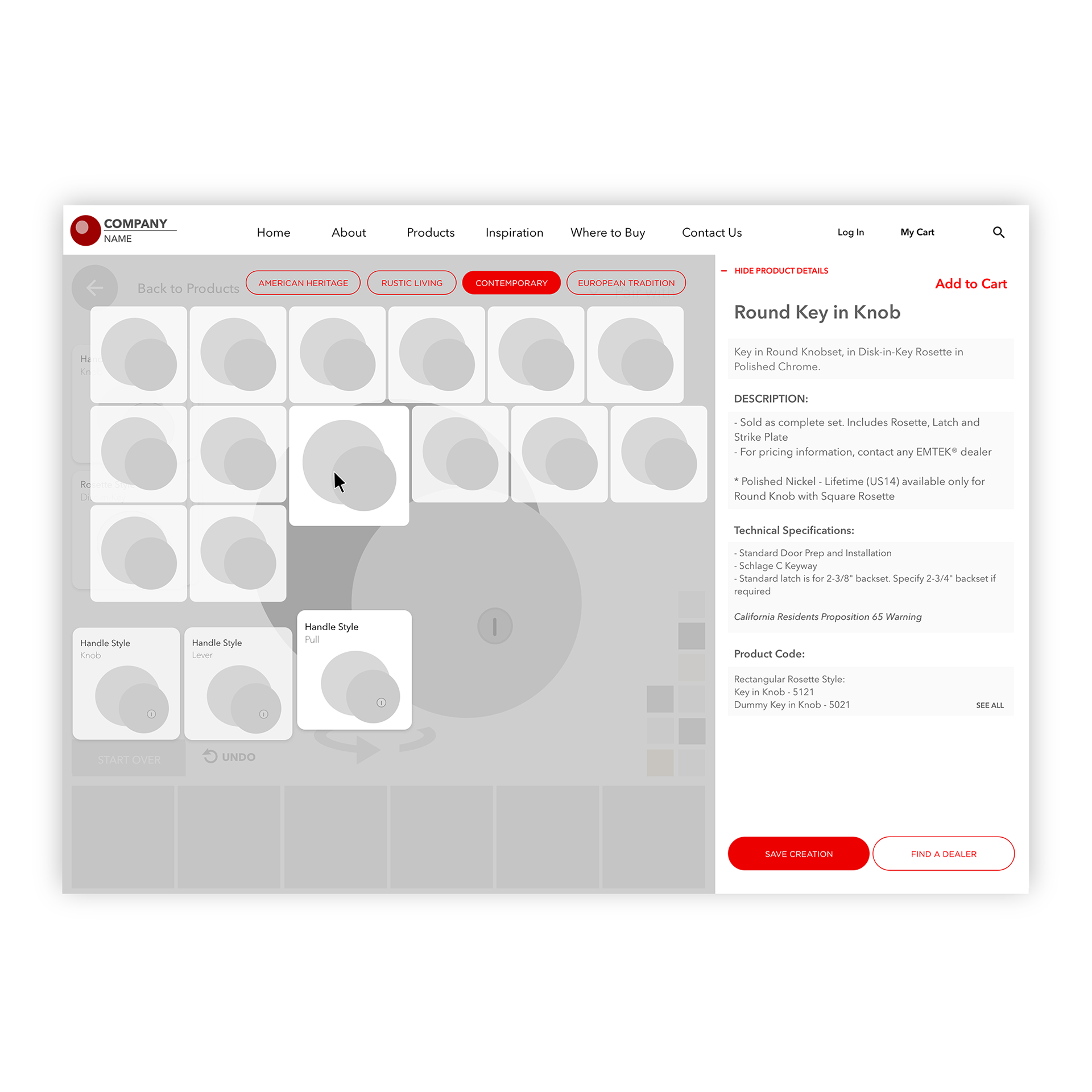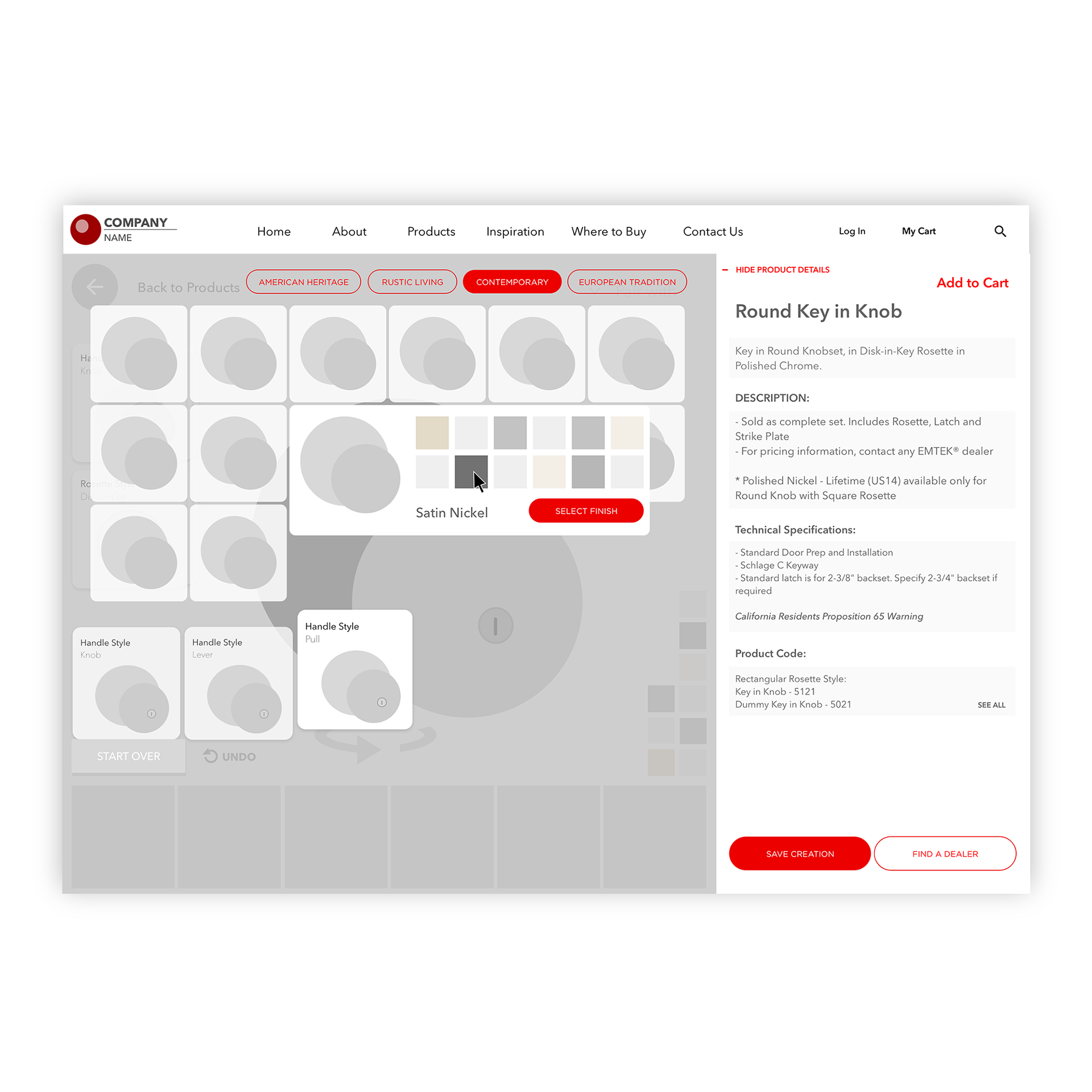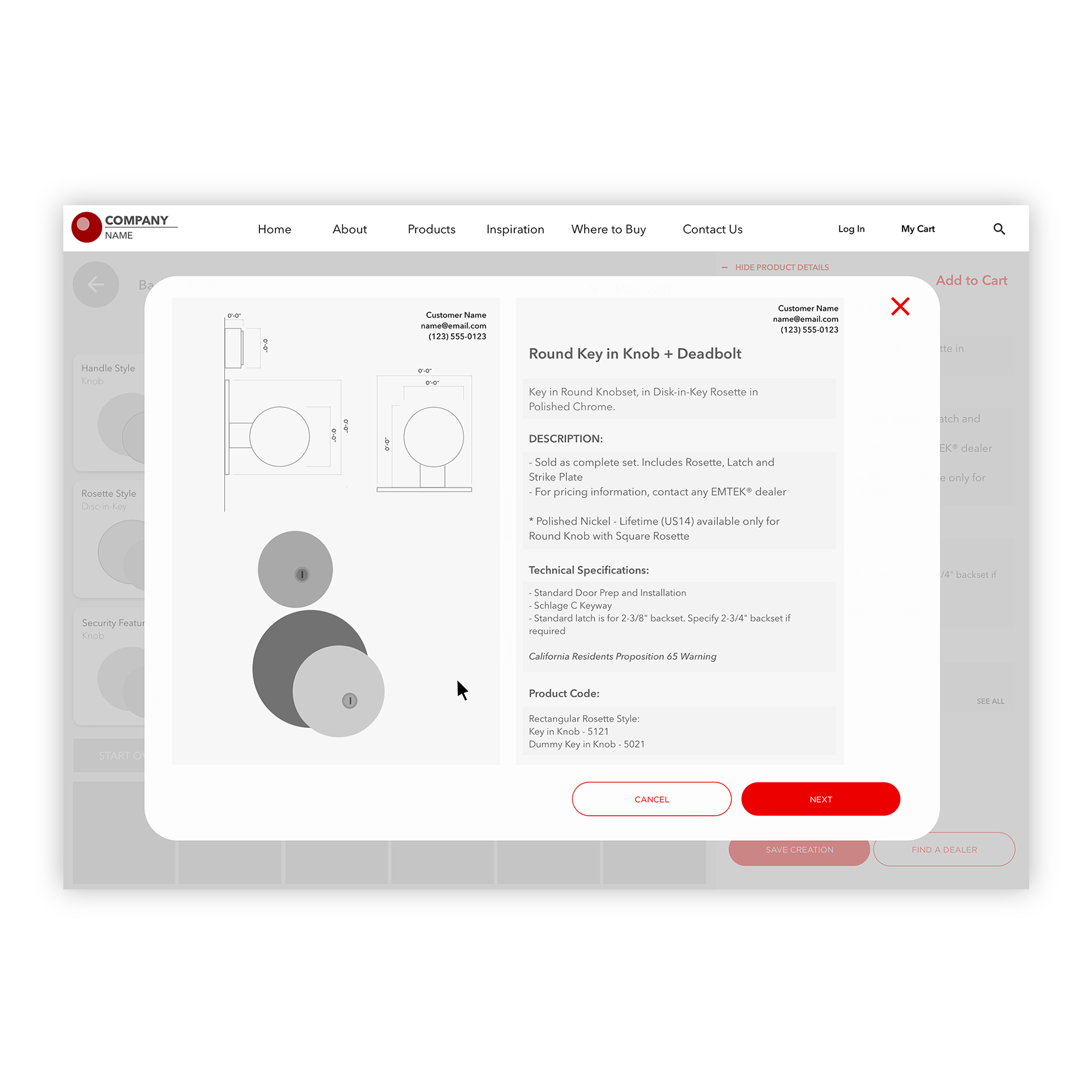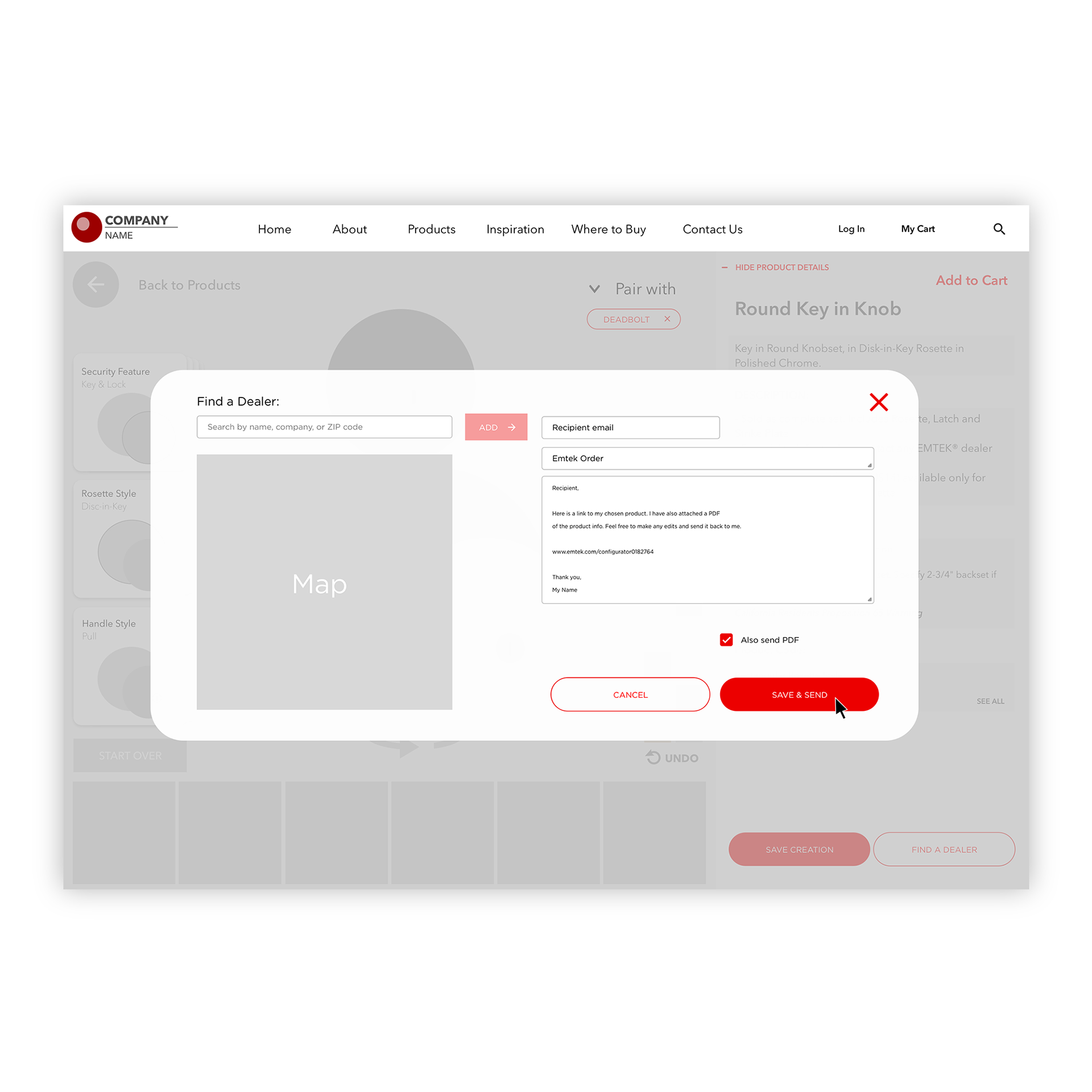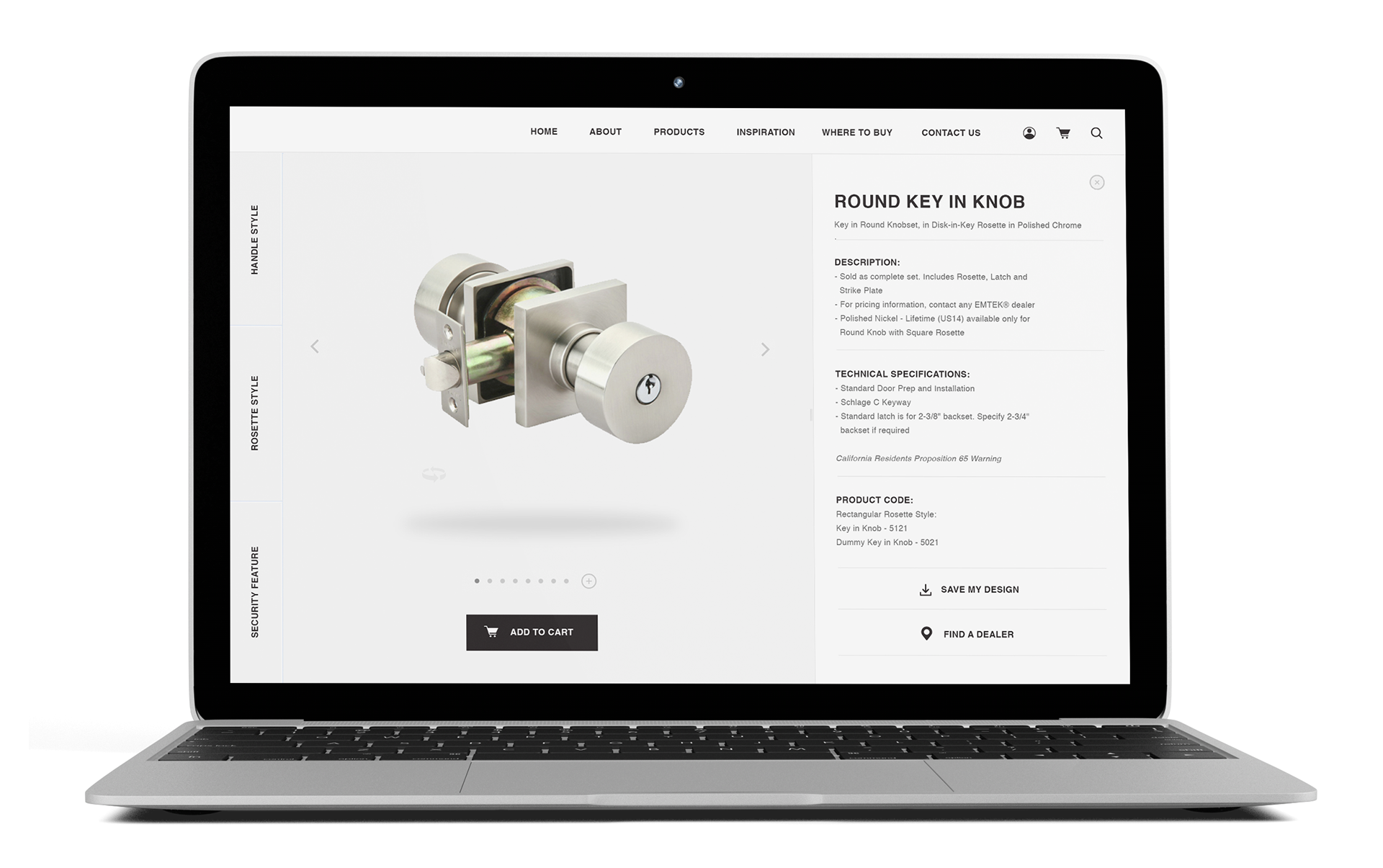 Product Page above, Homepage below.