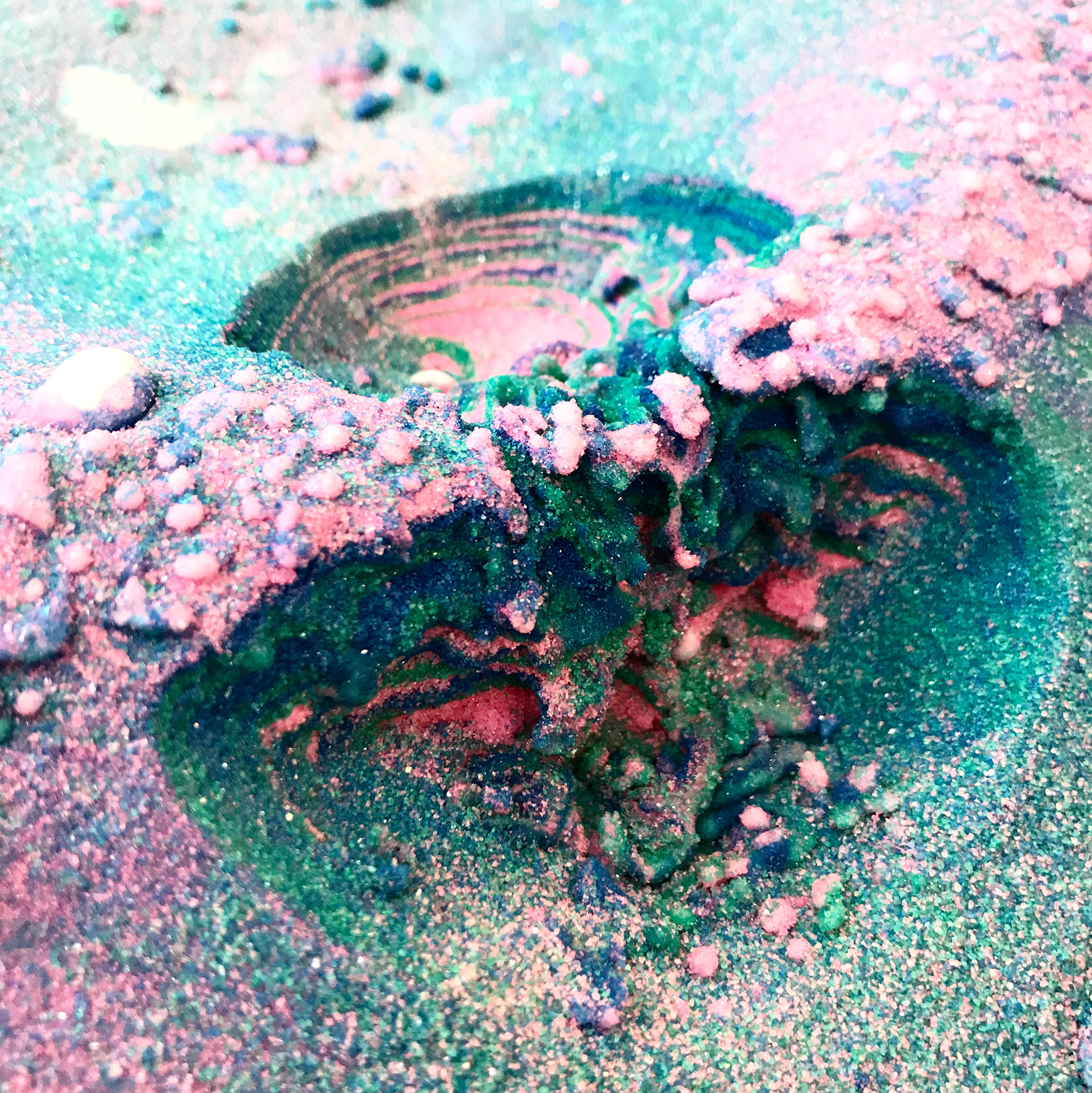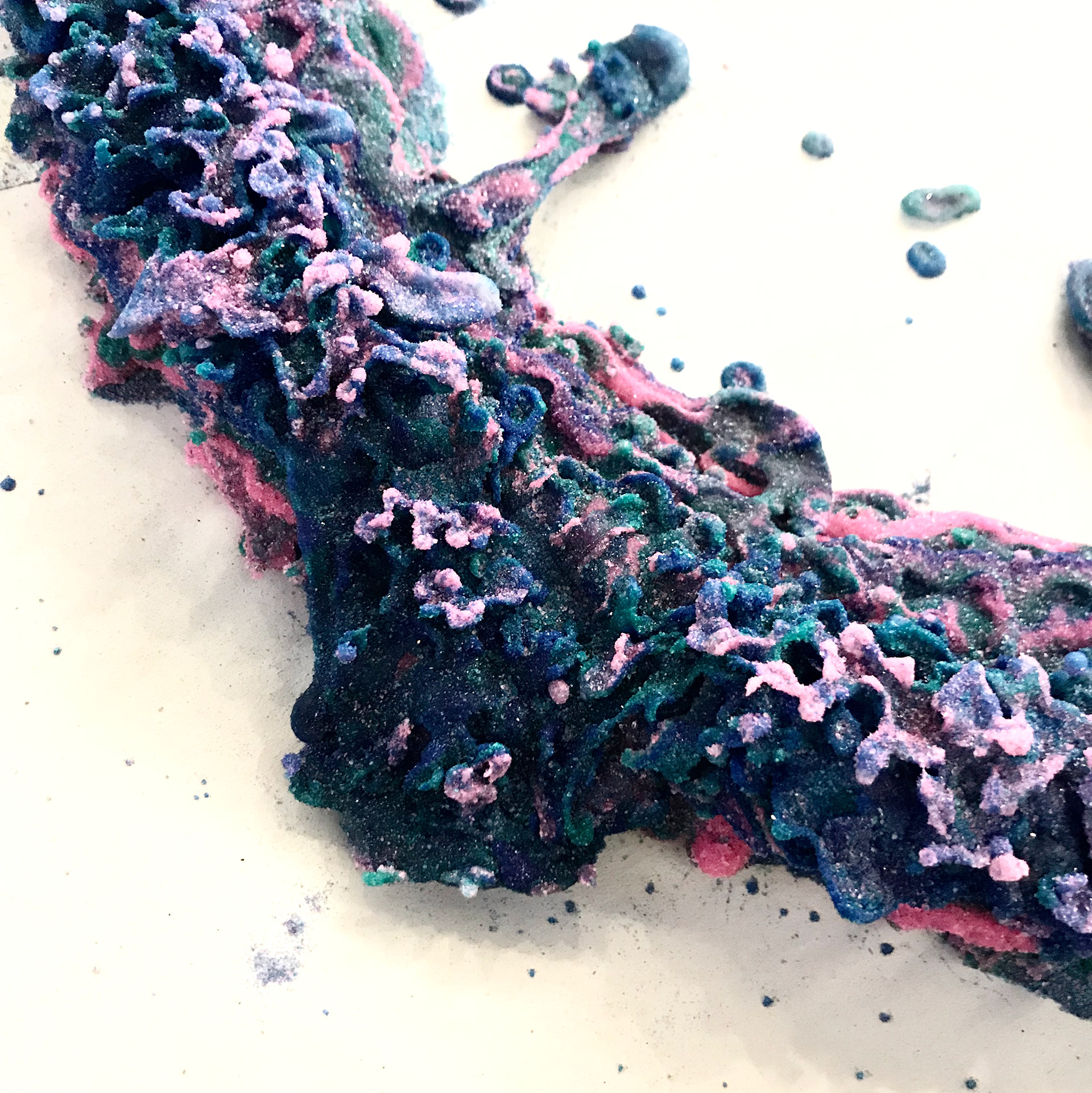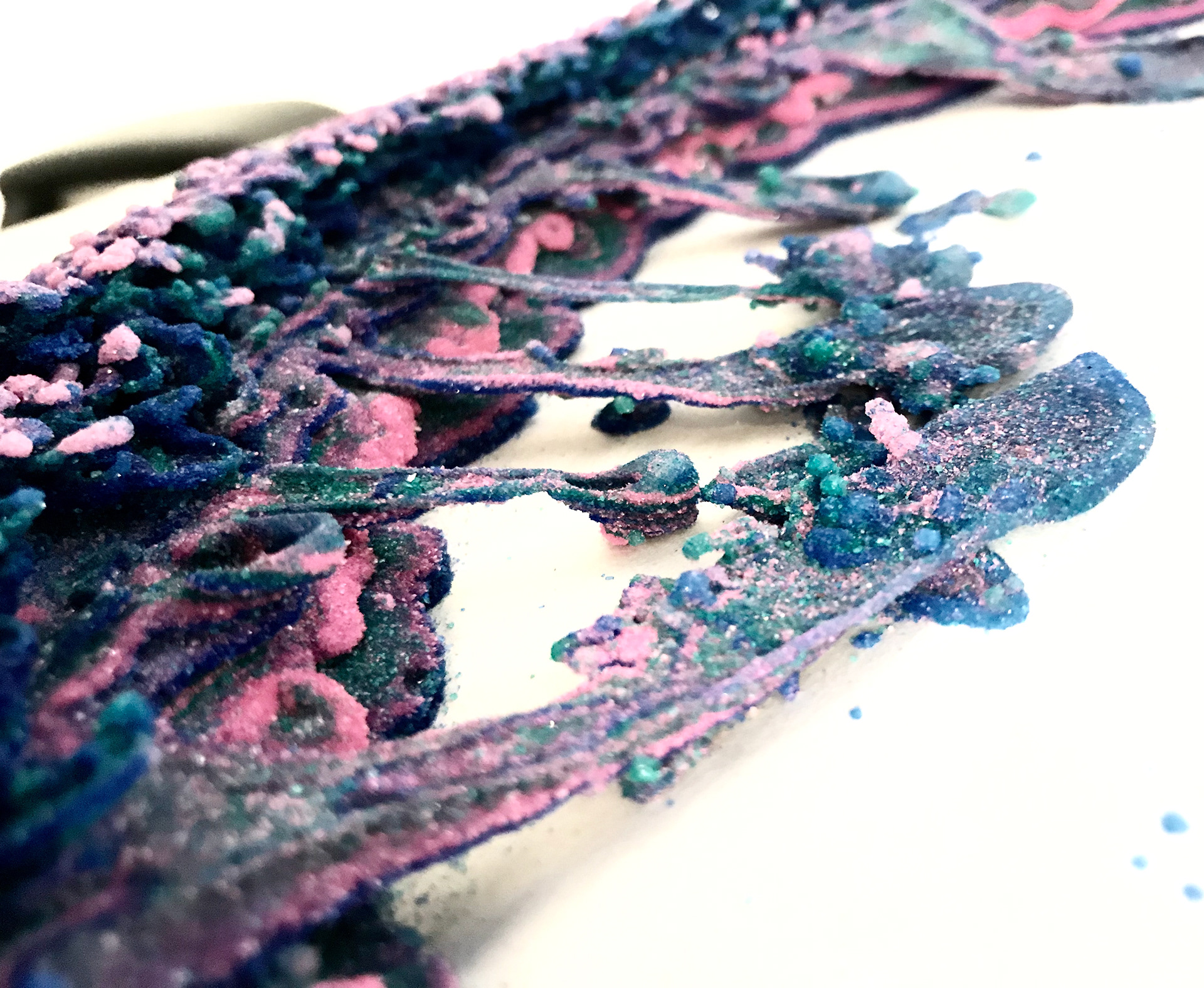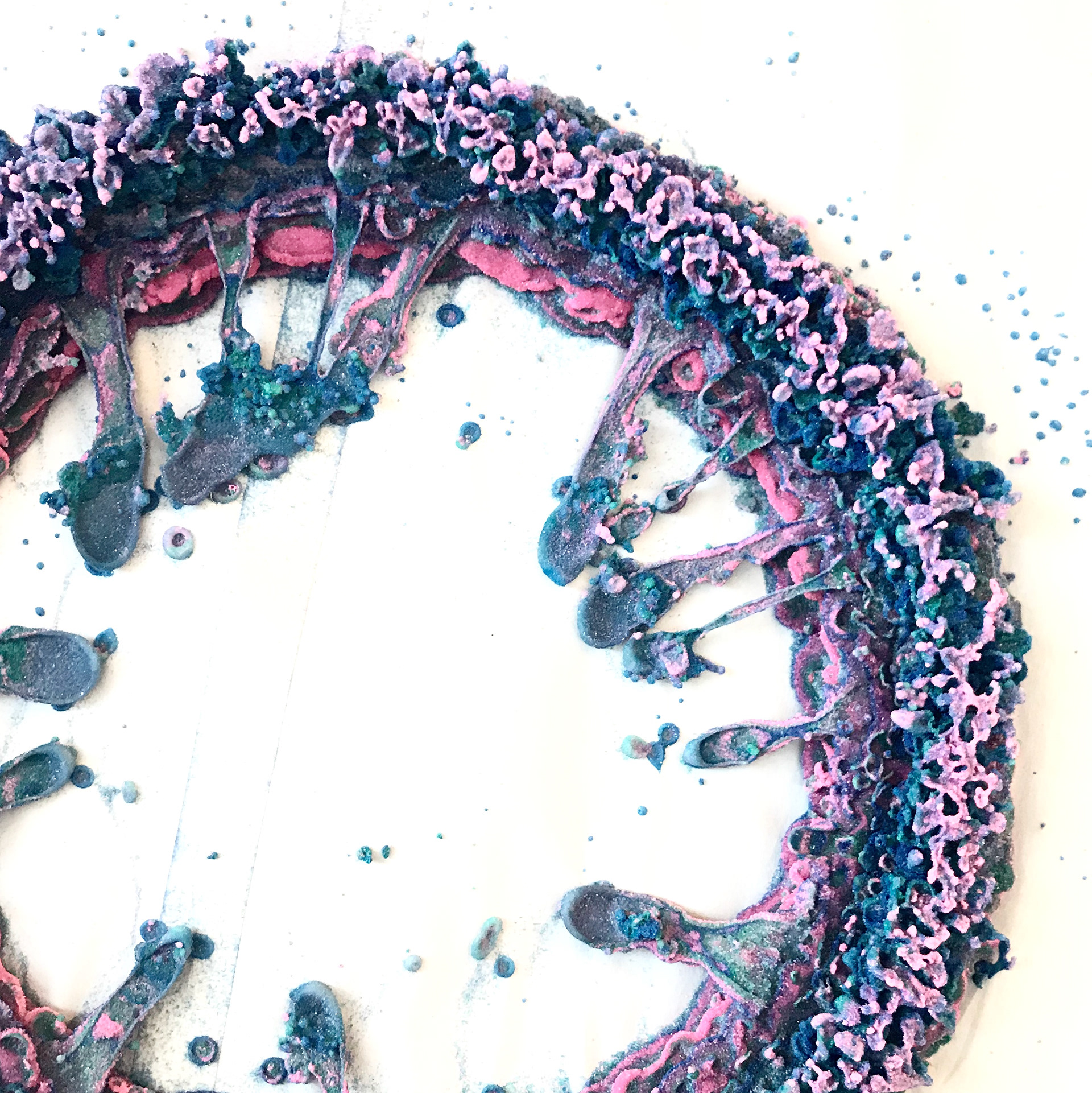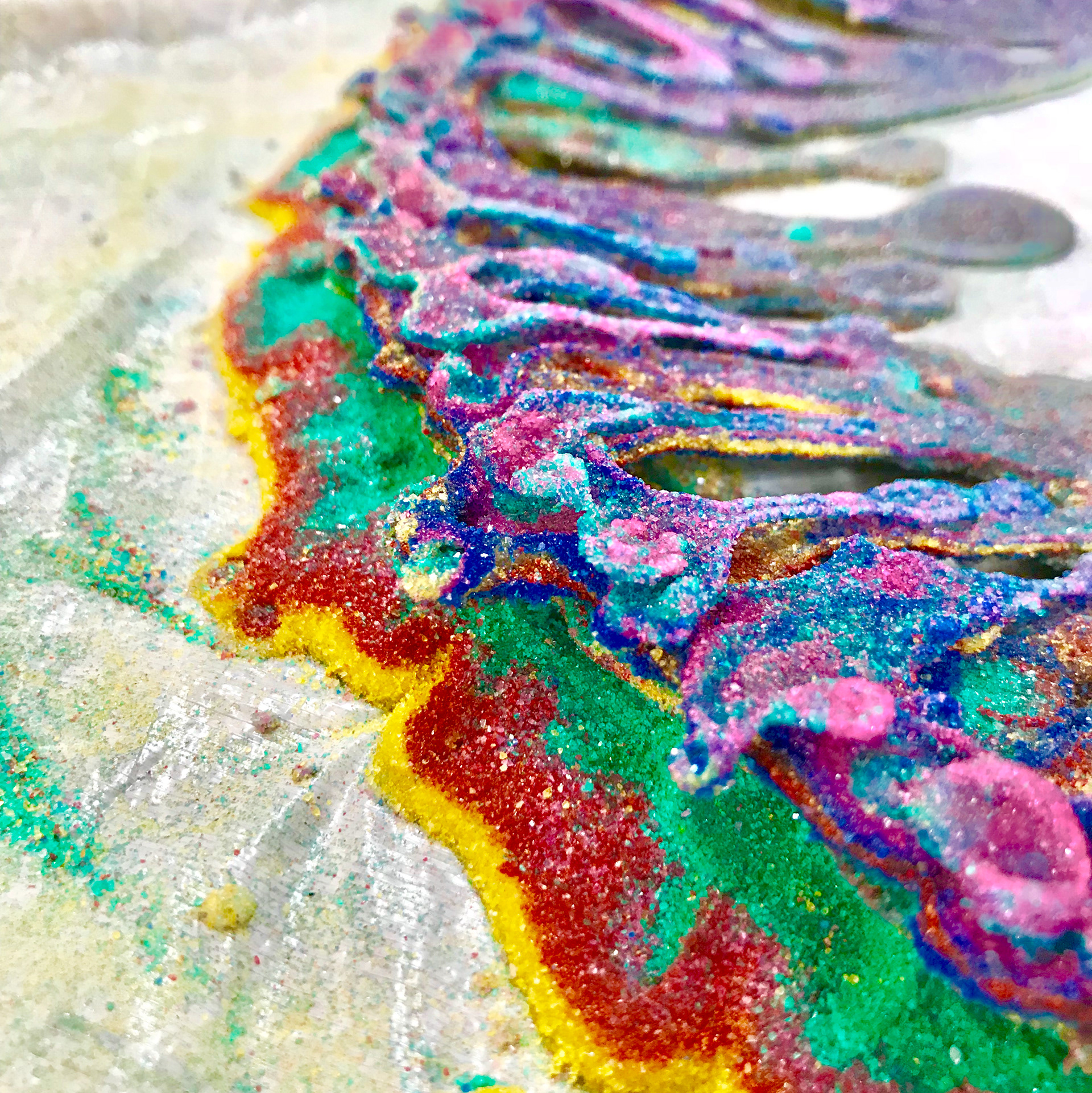 The Groupware Studio at Knowlton School of Architecture explored the notion of authorship; I designed, built, and programmed a machine that prints circular objects out of glue and sand. By relinquishing control of the machine to micro workers on the internet via Mechanical Turk and Twitch, my role as designer was switched from author to curator.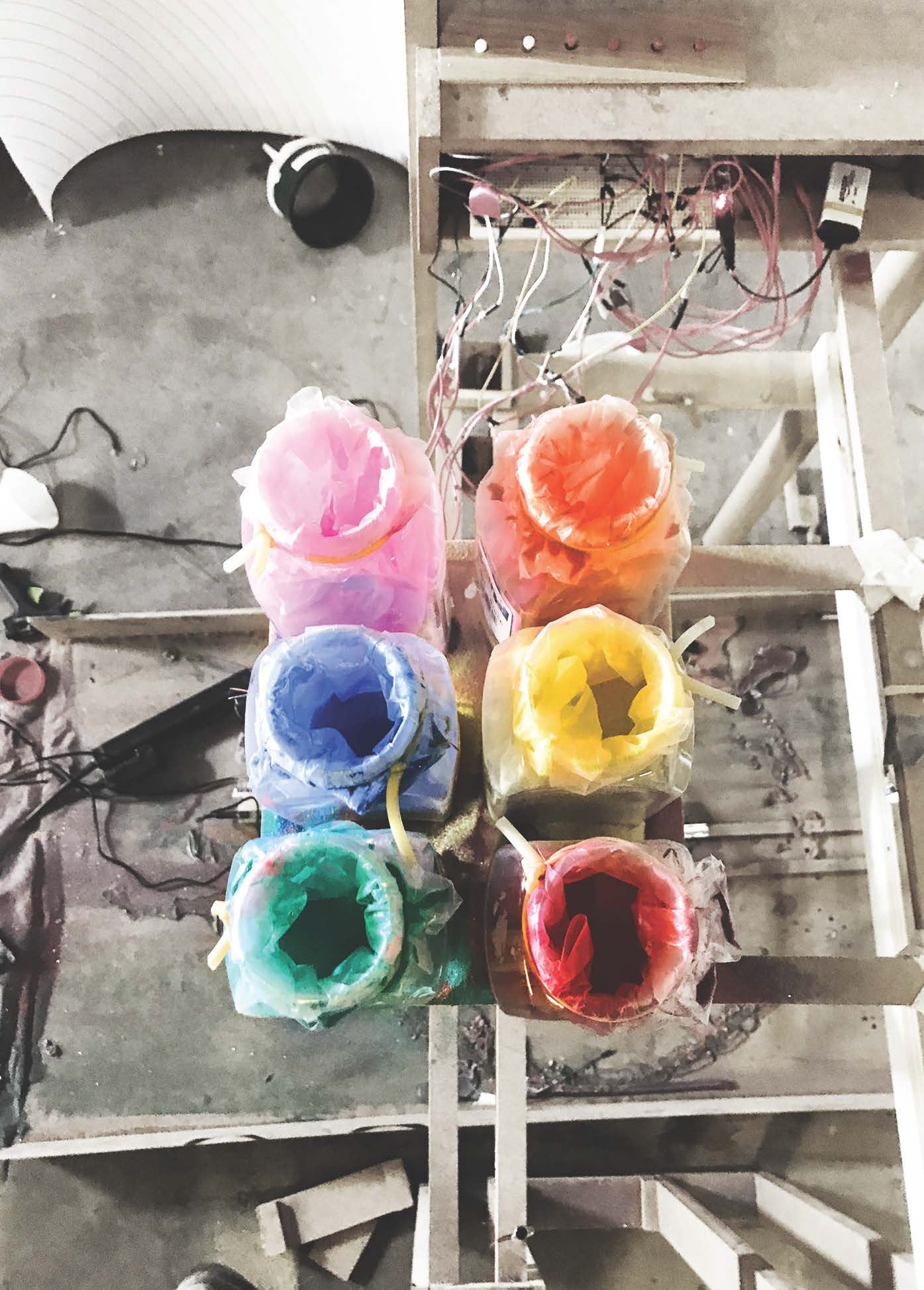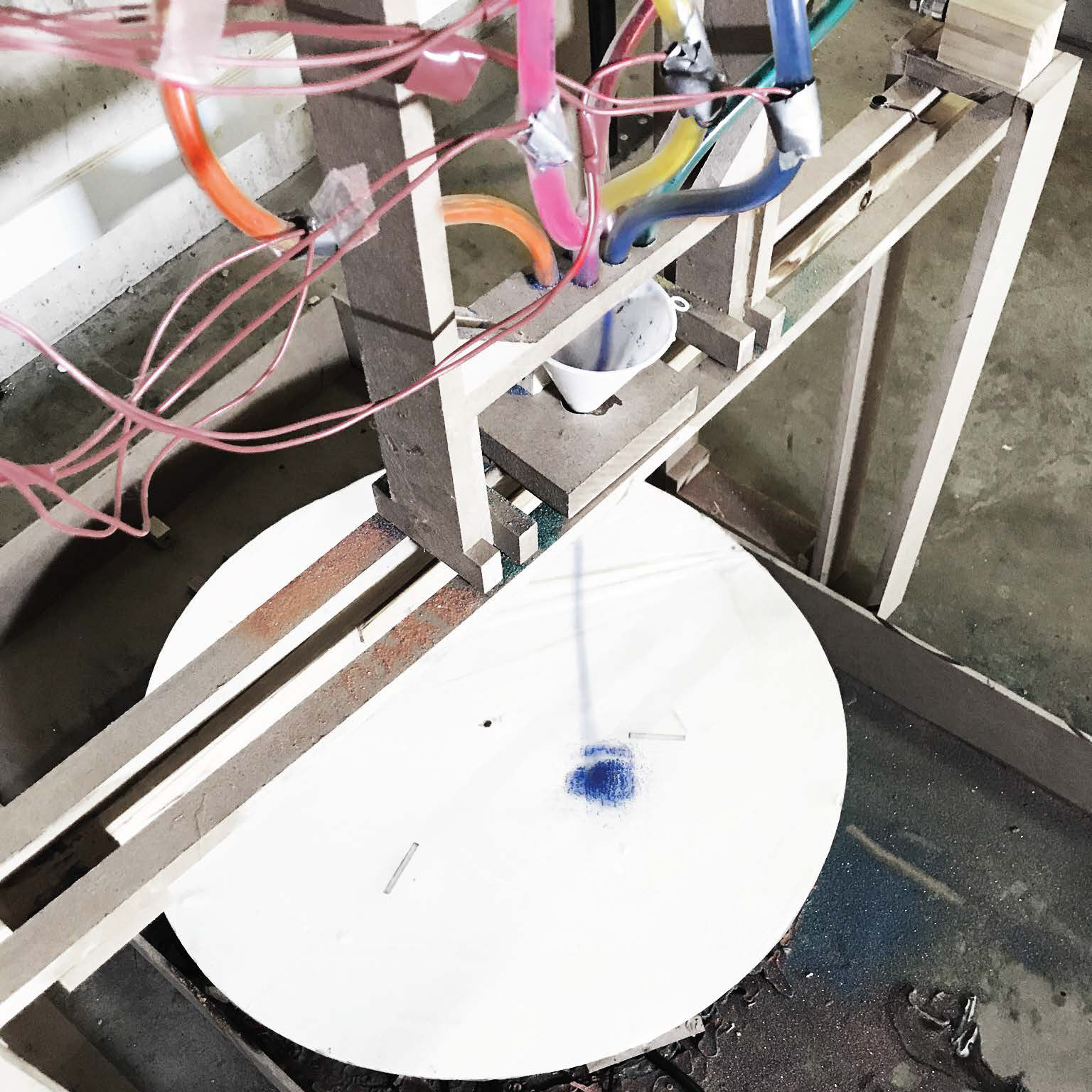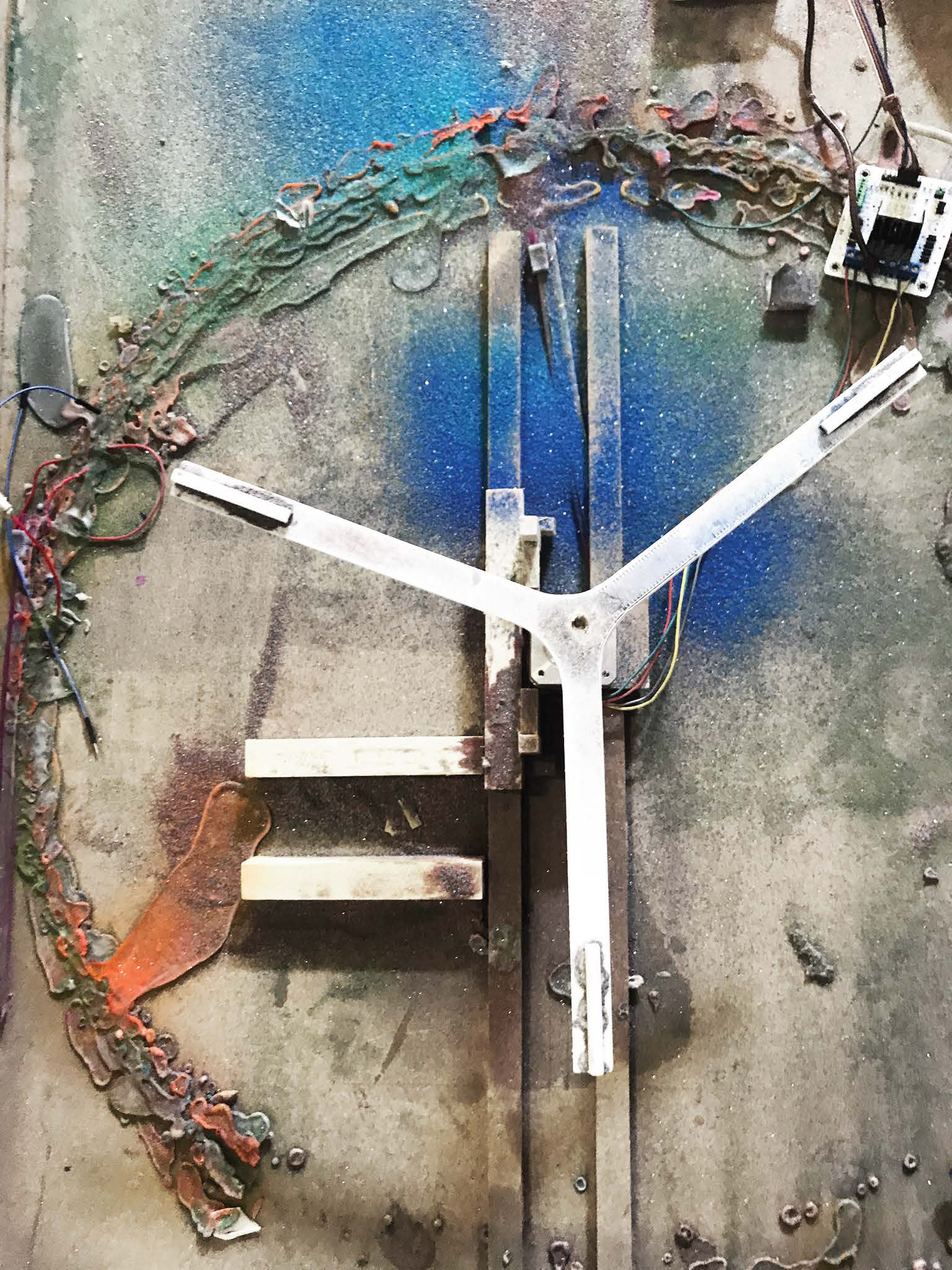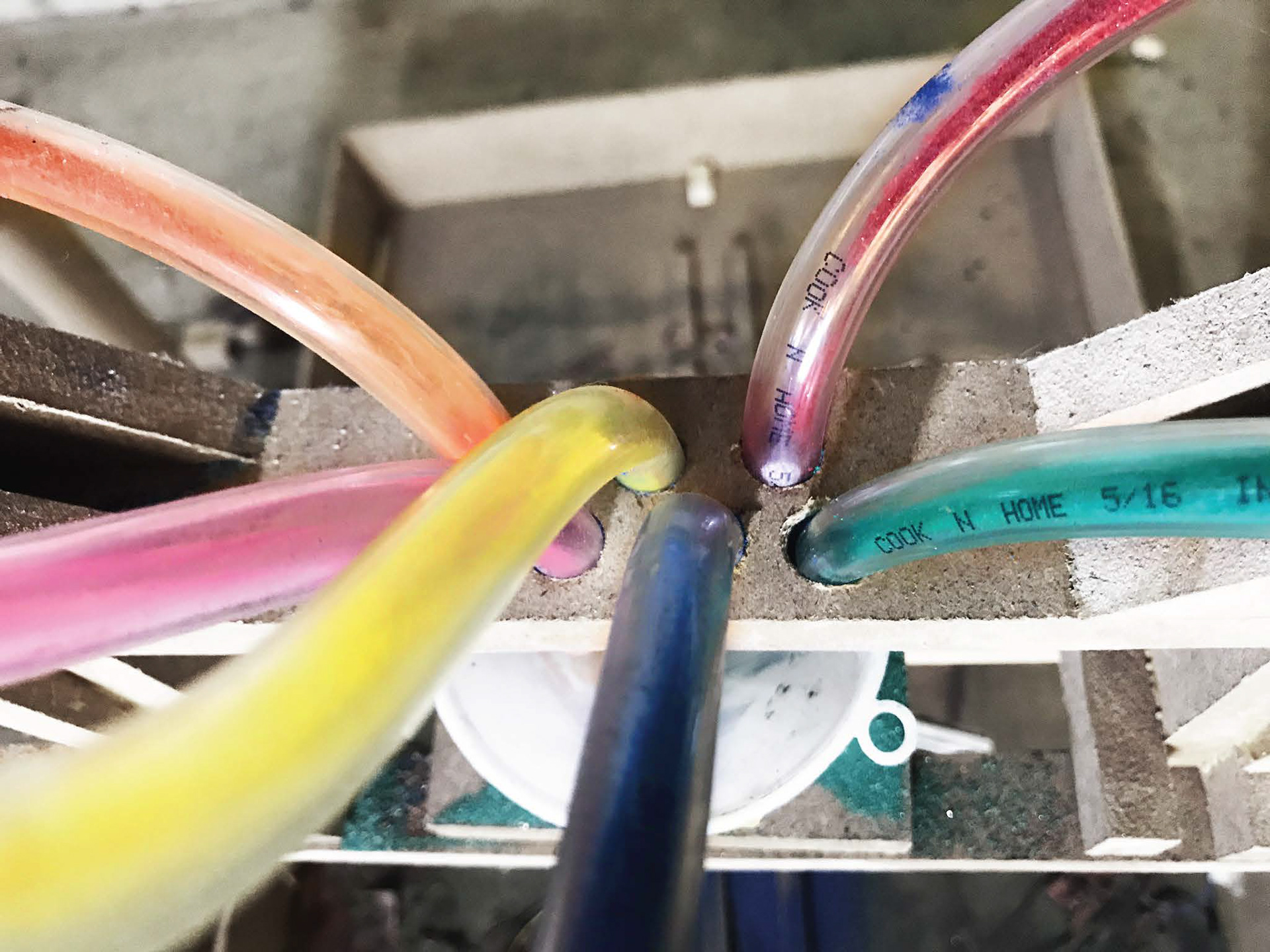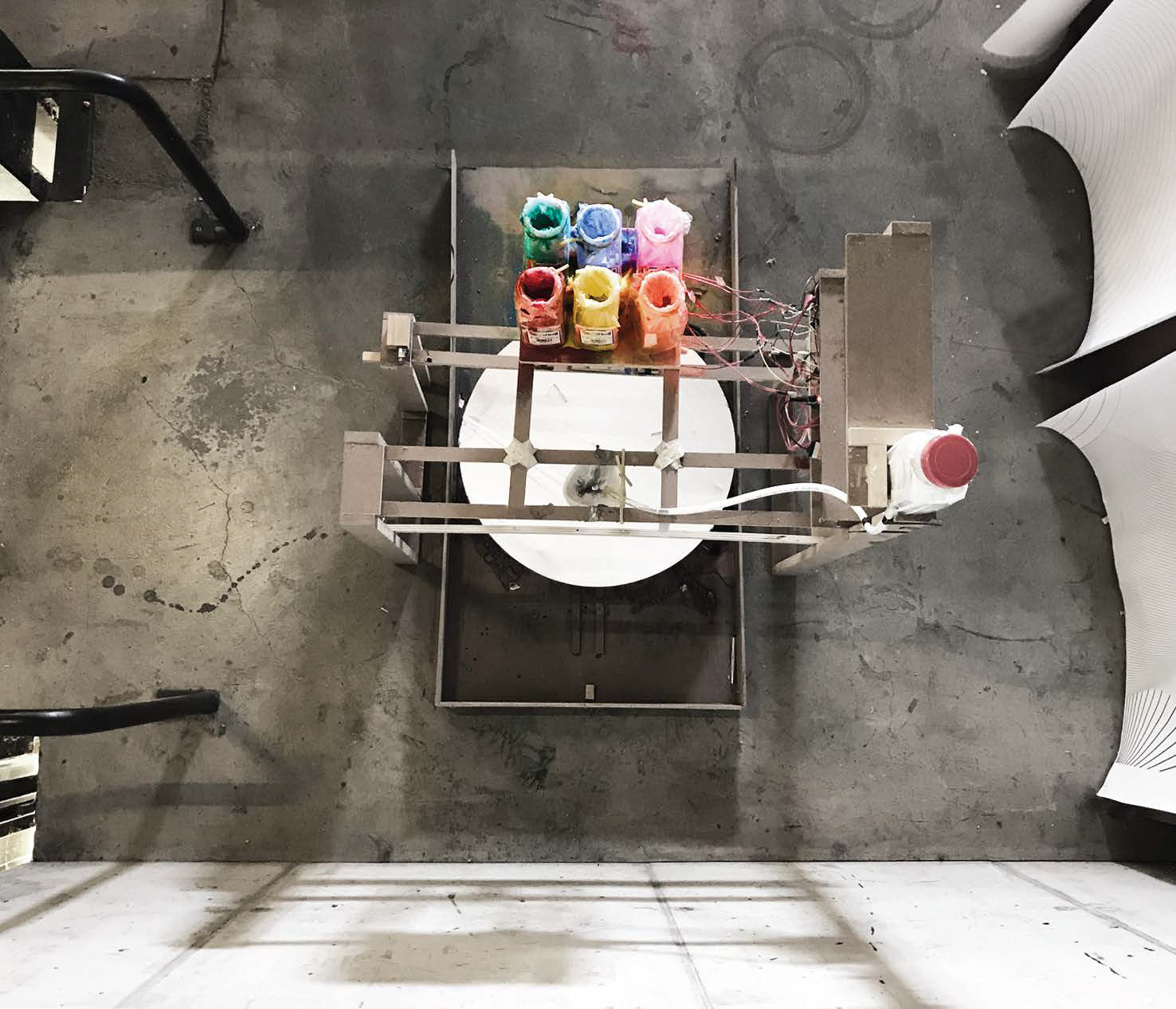 The base is powered by a stepper motor and Arduino, a 3d printed mount, and a 24 inch diameter disc. The disc makes a full rotation approximately every 90 seconds. Glue travels through tubes and drops from around three feet high, creating a varying degree of splattering effects. Sand is dispensed using vibration motors controlled with moment switches.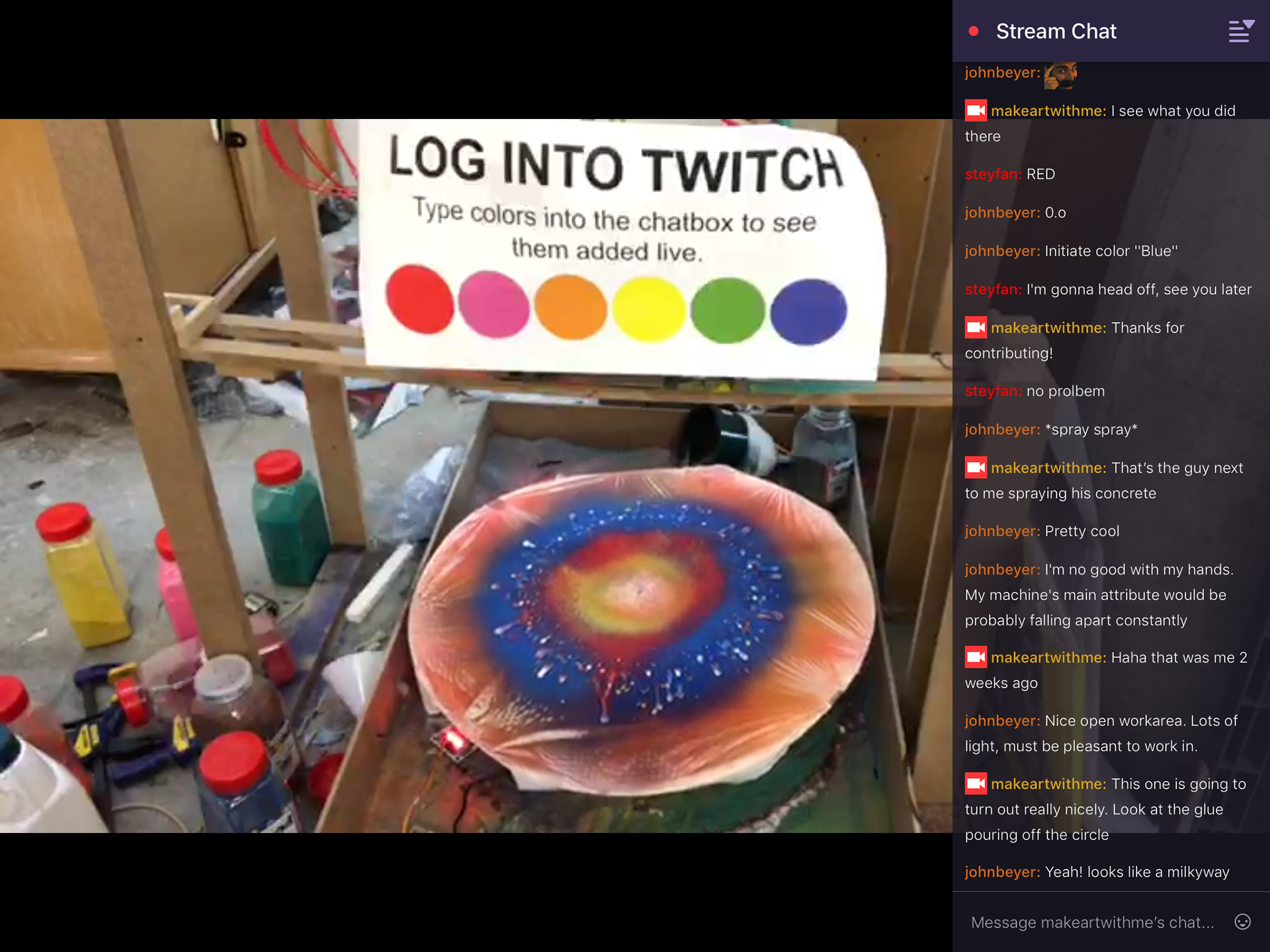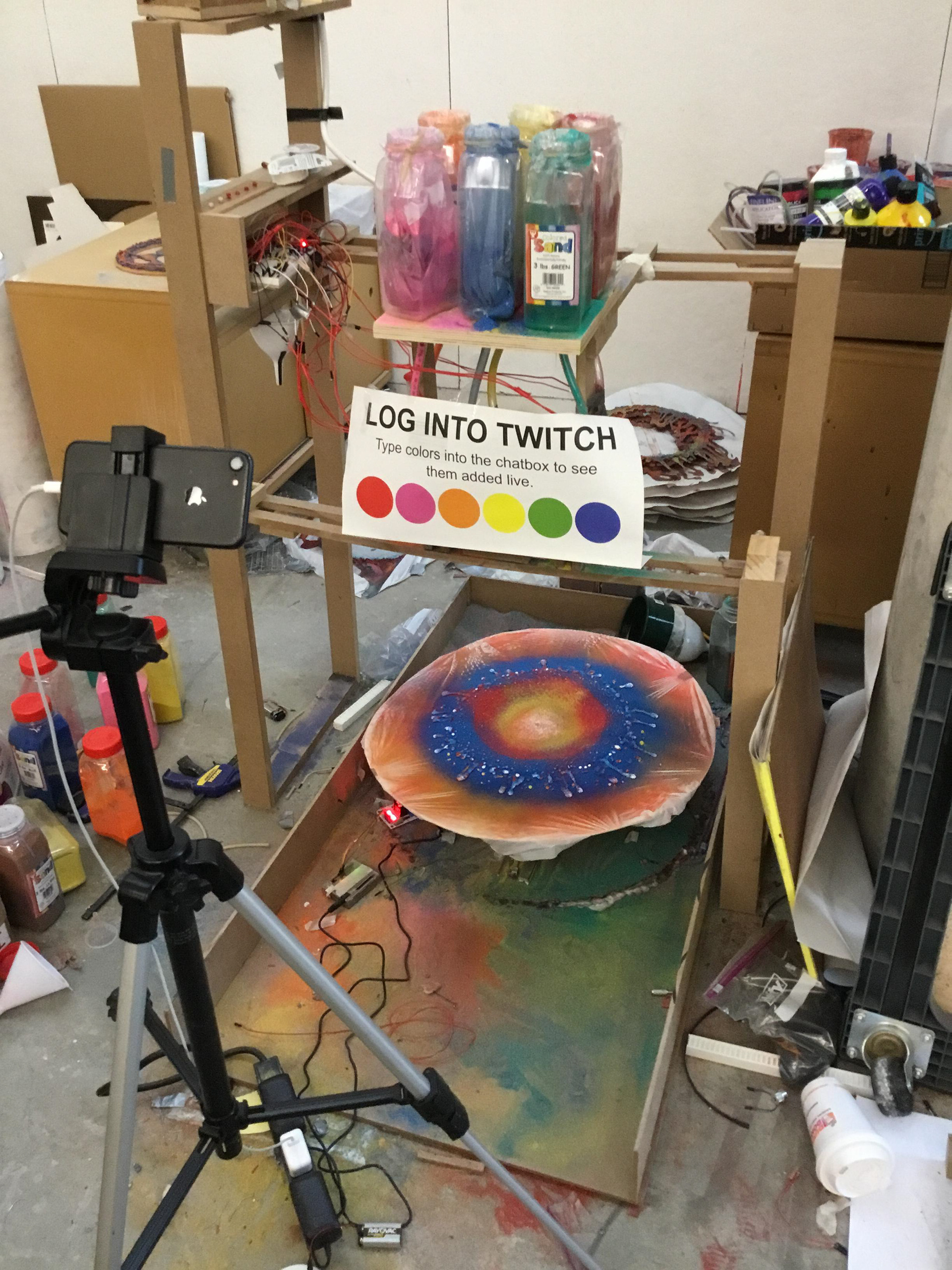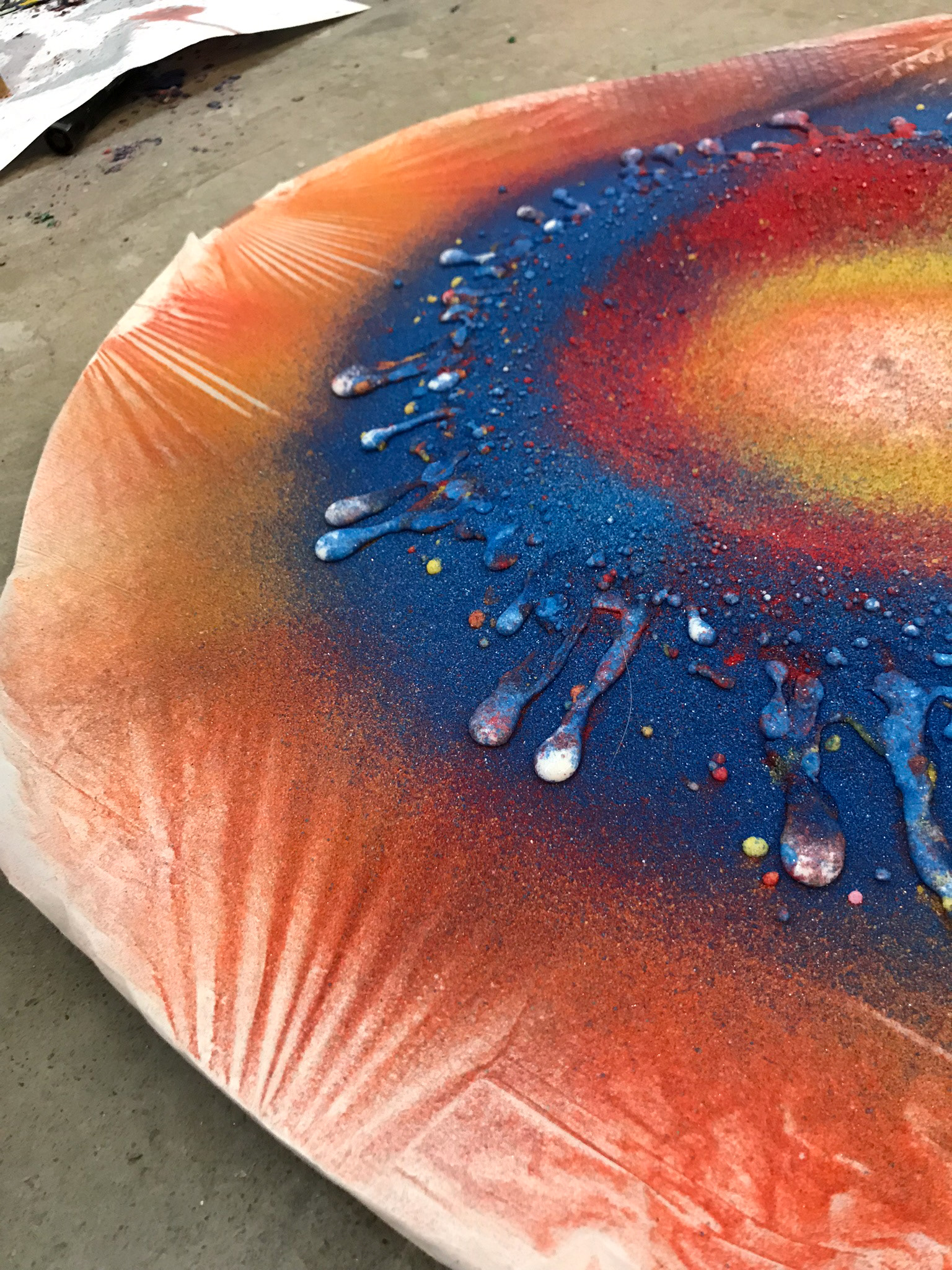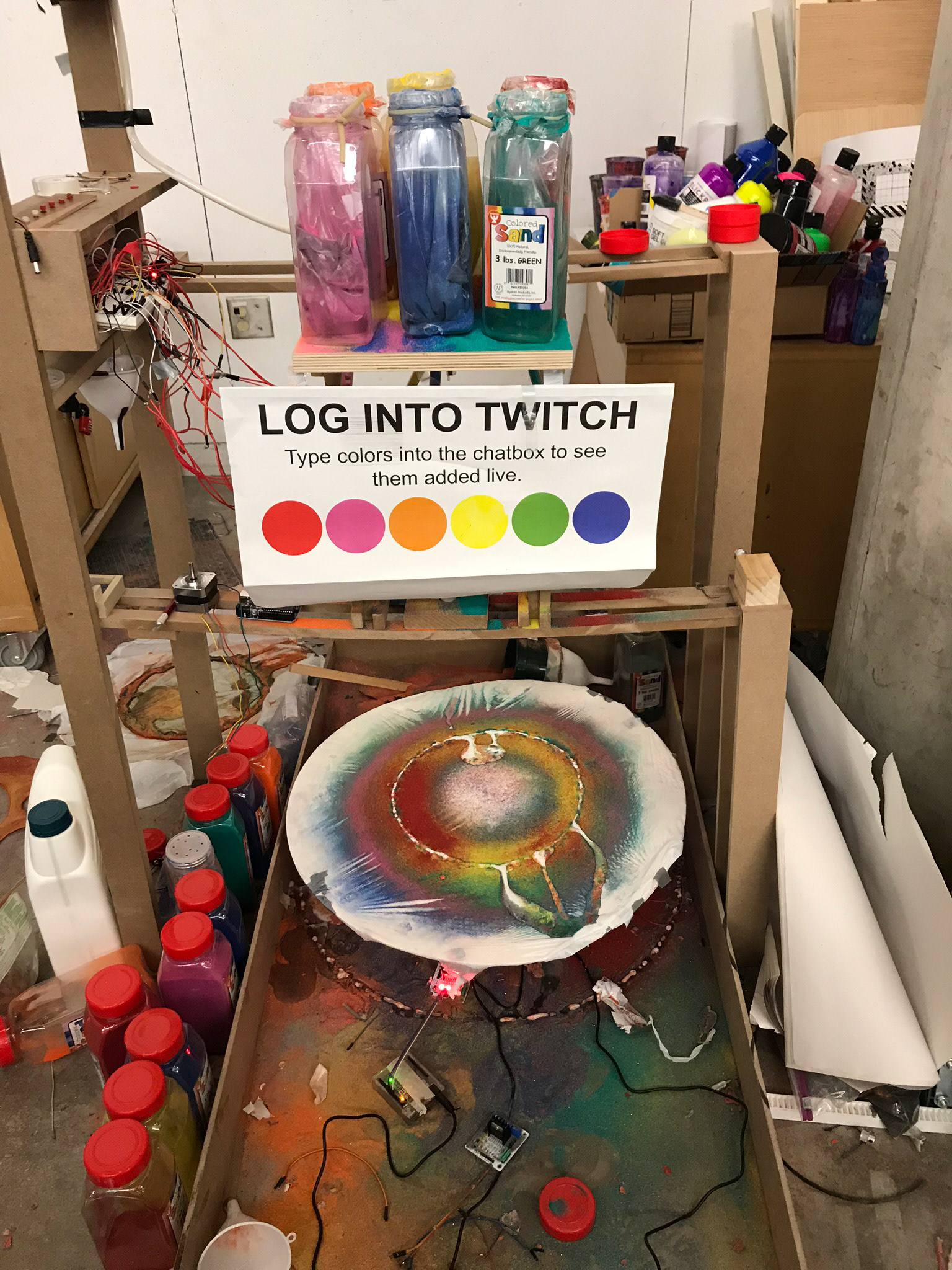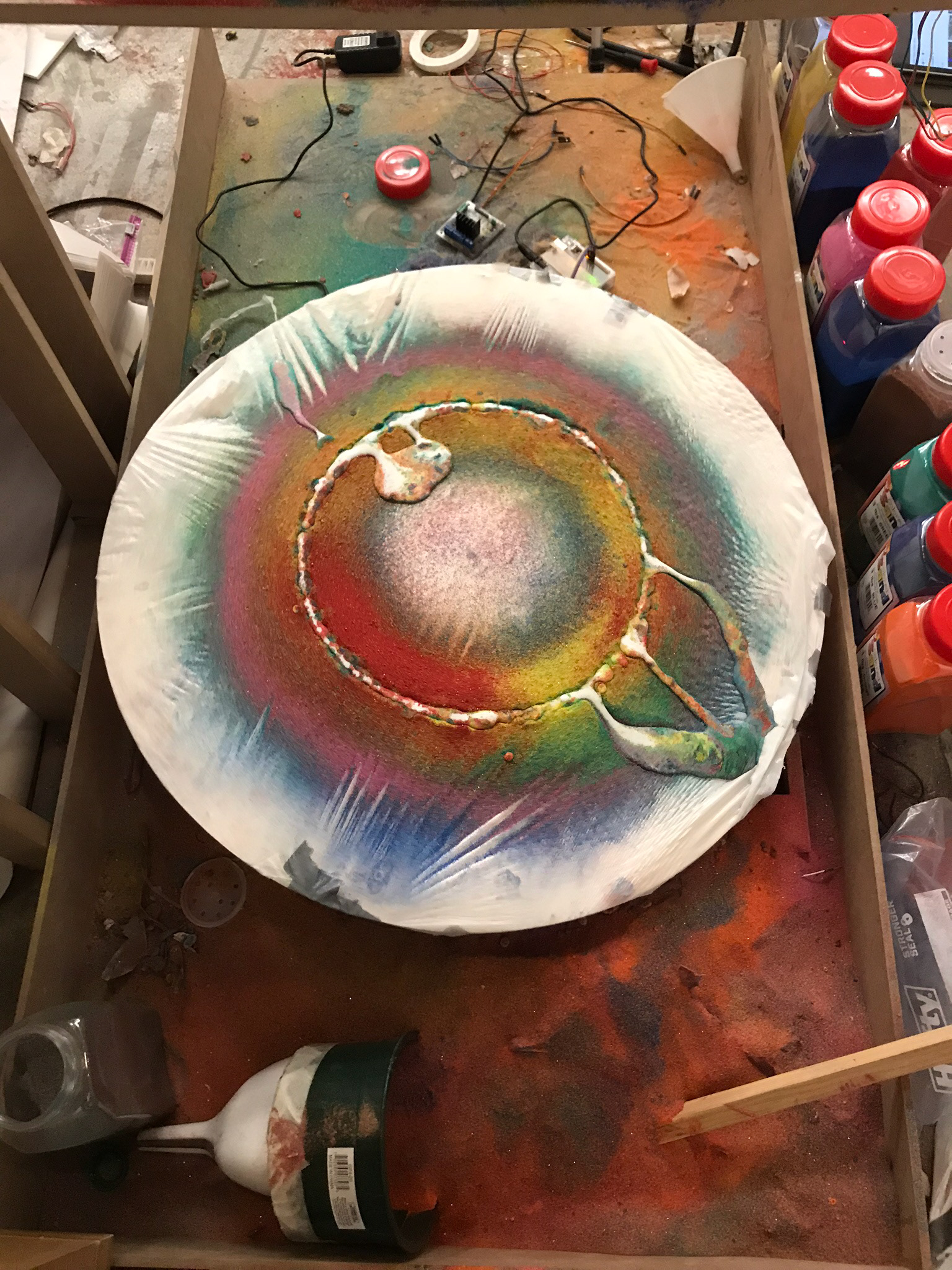 Though the output of the machine was at the whim of the micro-workers and not myself, as "curator," the system allowed for a variety of controls. I could control the amount of user activity through choosing what time of day to go online. If I felt the activity was too low, I could provide "boosts" by advertising through platforms such as Mechanical Turk, or social media. Finally, I could adjust my tone when interacting with users by persuading, or dissuading certain options.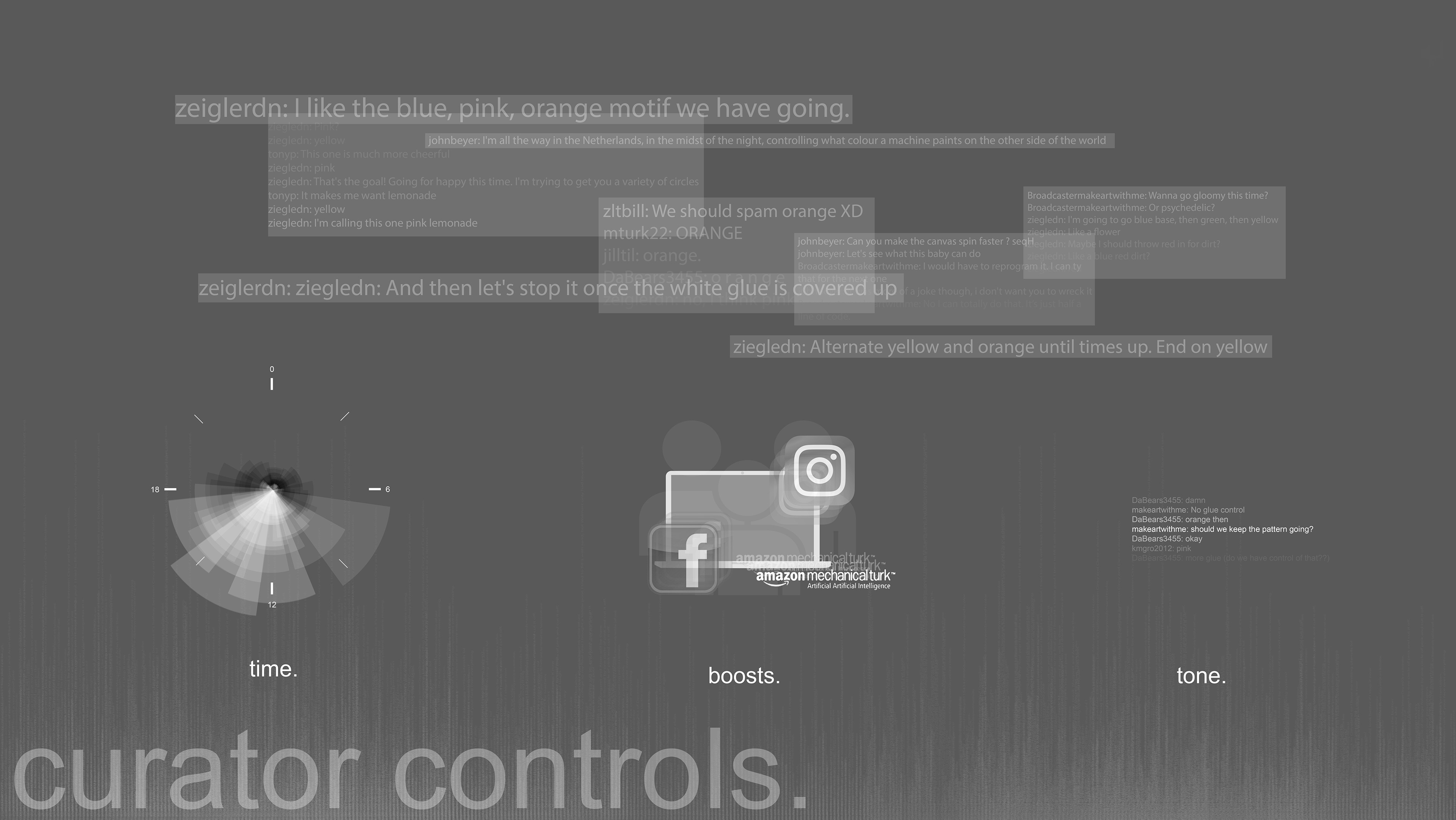 Utilizing popular live-stream platform, Twitch, colors of sand were added in real time as micro-workers from all over the world watched and gave instructions. By using the chat feature, users were not only able to engage with the machine, but with each other. Together, they worked both productively and maliciously to create, or destroy one another's work. The result was an incredibly varied array of objects.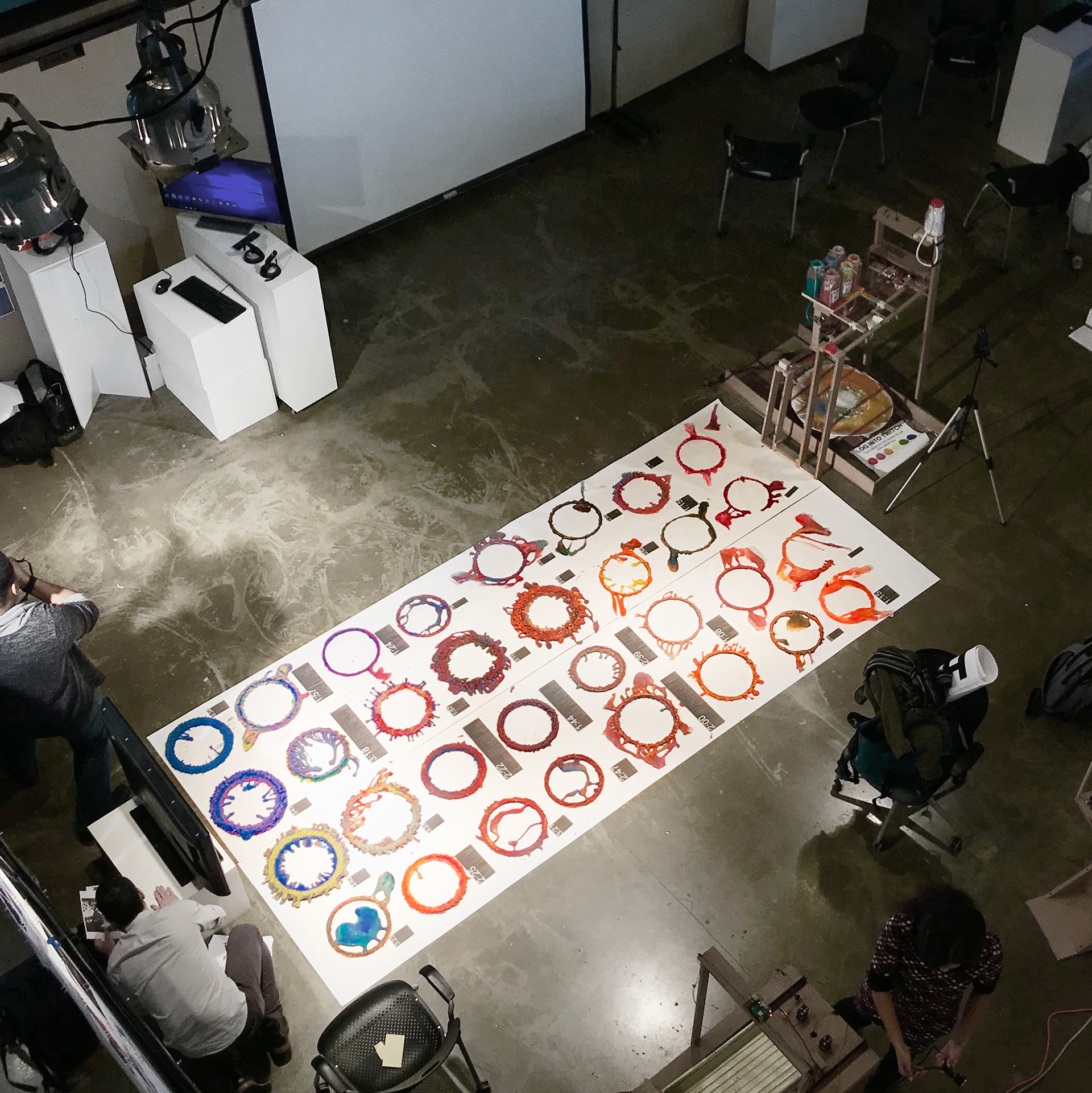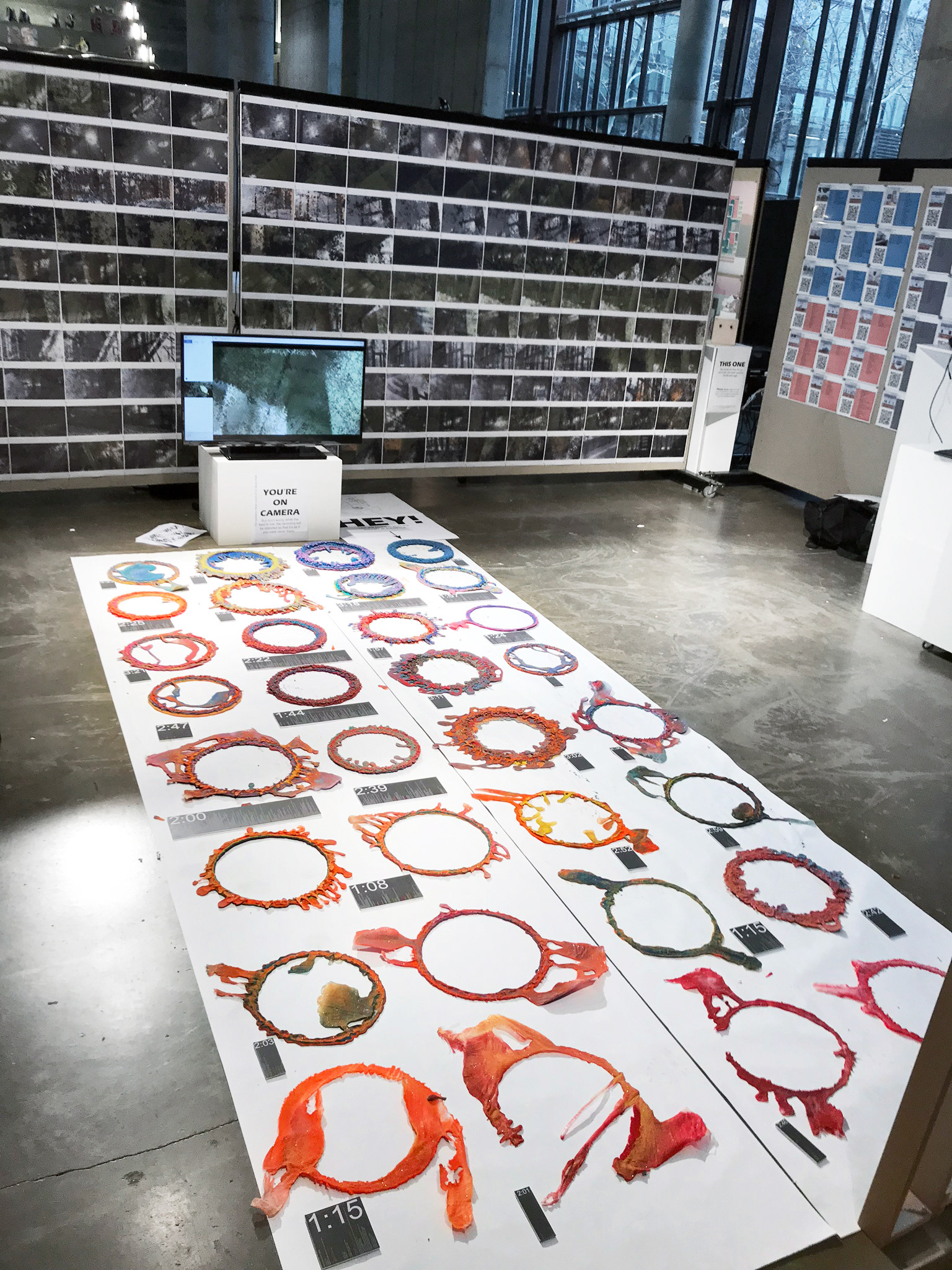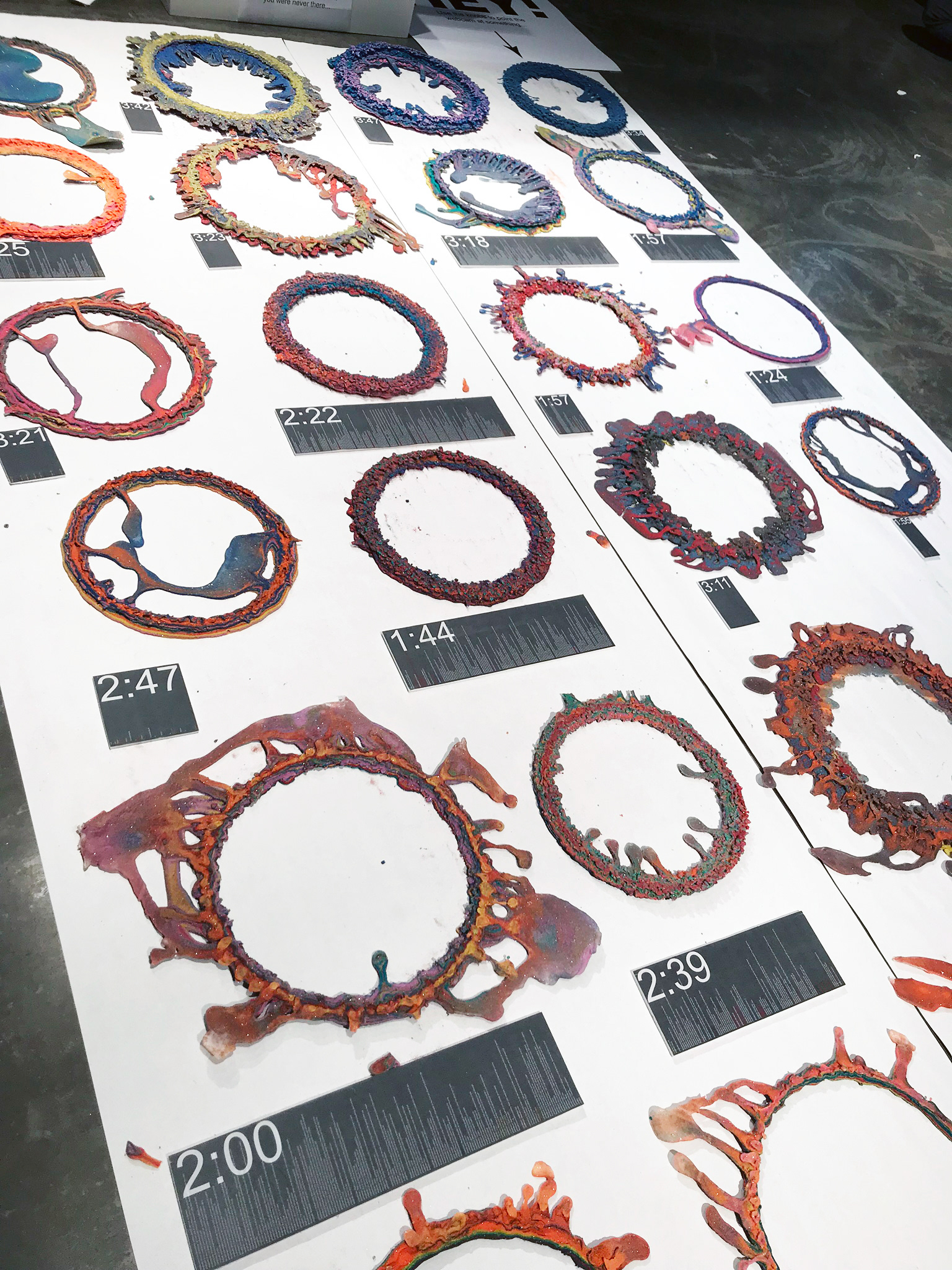 Final circles were displayed along with their "source codes;" the Twitch chats that led to their creation, and the amount of time each one took.