The Cleveland State student radio station came to Recess Creative with the task of redesigning their outdated website. Working directly with the manager of the station and a small team of other web professionals, I was responsible for information architecture, wireframing, site mapping, and giving occasional client presentations.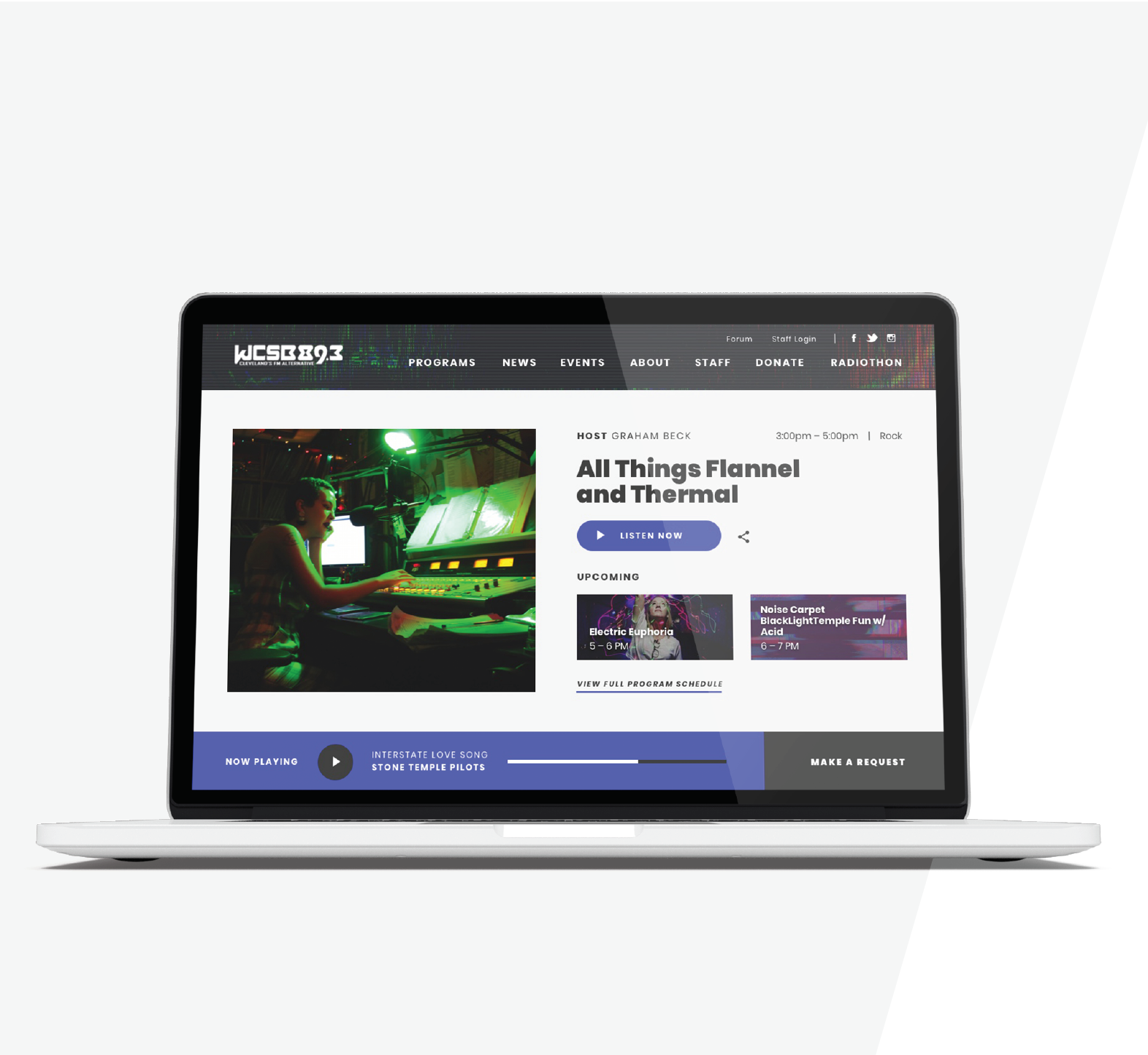 Information Architecture + Sitemap, Wireframes, 
 Client presentations, Staff On-Boarding/Training.
Bas
ed on interviews with various leaders and directors of the station, t

he typical users of the site are expected to be:
In search of an online live-stream or archived audio of various programs.
In search of studio merchandise offered through an annual "Radiothon" donation drive.
Looking to interact with their fa
vorite DJ's through online communication channels.
Requesting songs.
Based on this, we created an intuitive system for accessing audio streams and archived programs with simple interaction capabilities between DJ's and listeners. we also included an embedded request form, where users can submit requests for songs, a portal for staff to log into their back of house Wordpress system, events and news pages, easy donation capabilities, and a bar along the bottom that displays which station is currently playing.

WCSB 89.3 is is a unique and highly versatile radio station with deep roots in the gritty-underground music culture of the Cleveland area. They pride themselves in their variety, with programs ranging from Polish, Irish, and Slovenian music, to classic rock, punk, and metal, as well as various news and talk programs. Exclusively, students and alumni of CSU are given the opportunity to audition for to host their own programs, and therefore, the station is deeply engrained within the culture of the city, as well as within the identity of CSU.

Every year, the station hosts various art competitions that attract local graphic designers and illustrators. Their work embodies the grittiness of the station through counter-cultural imagery, featuring psychedelic, punk rock, and metal-inspired aesthetics.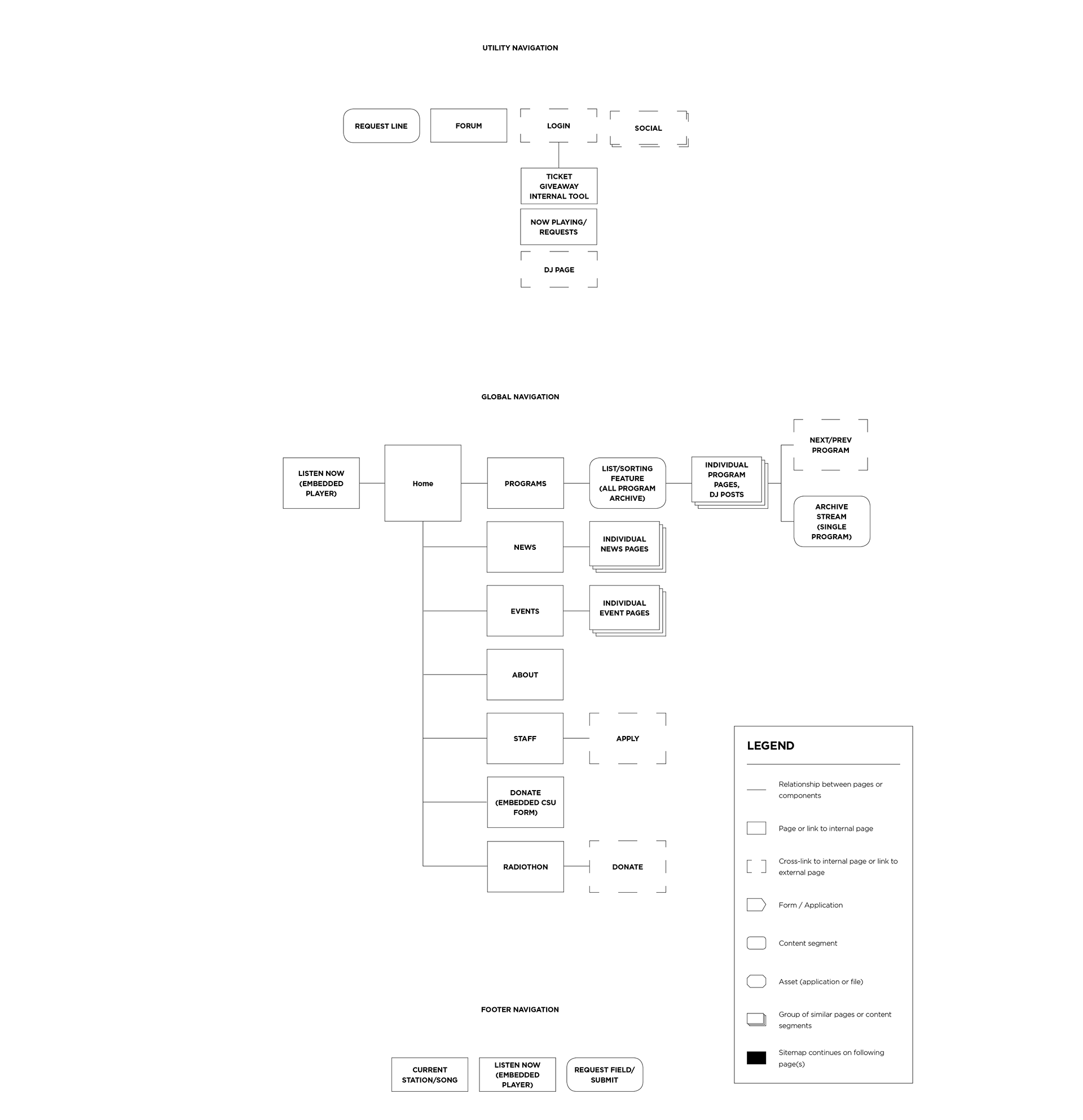 Hi-fidelity wireframes created in Sketch.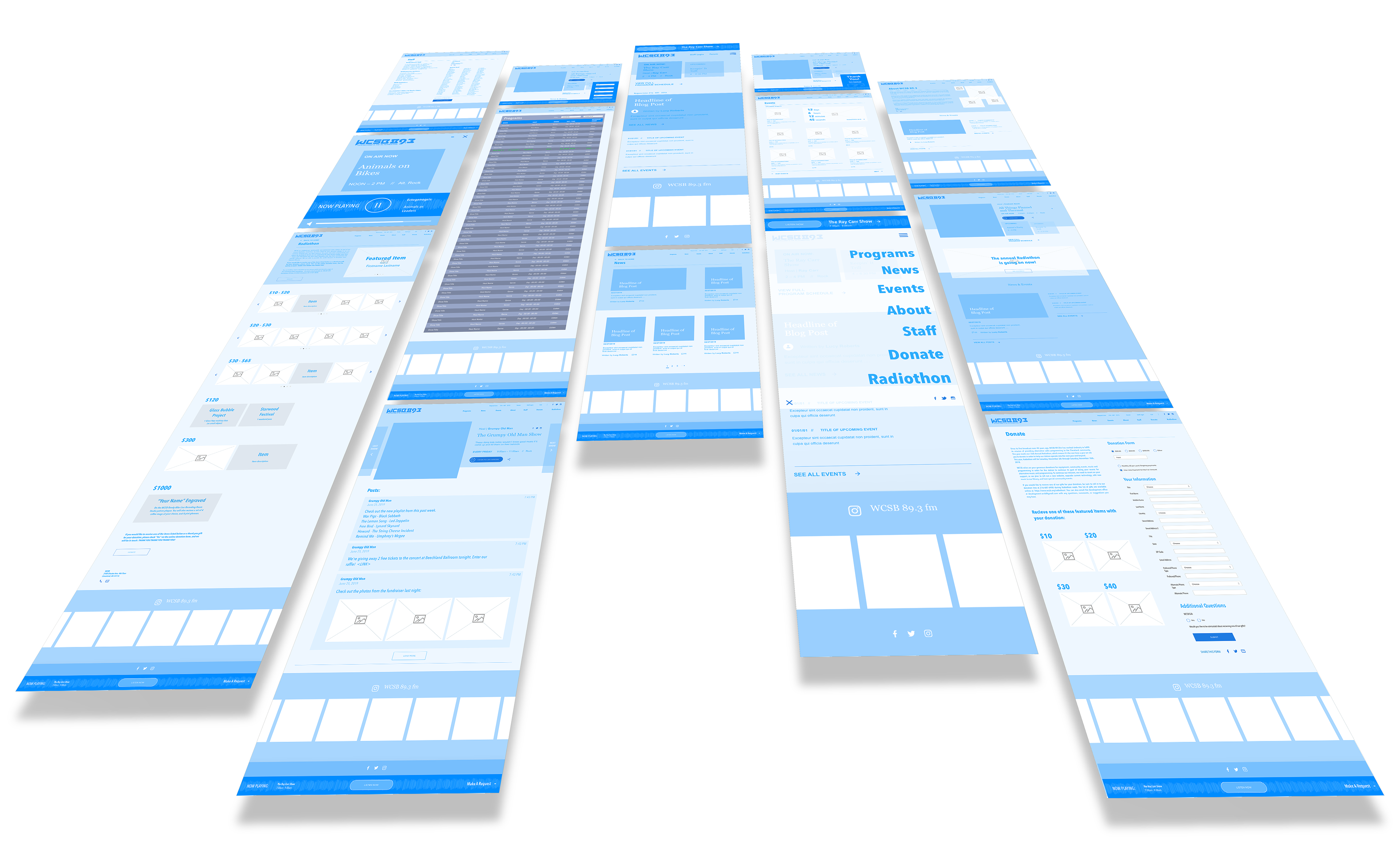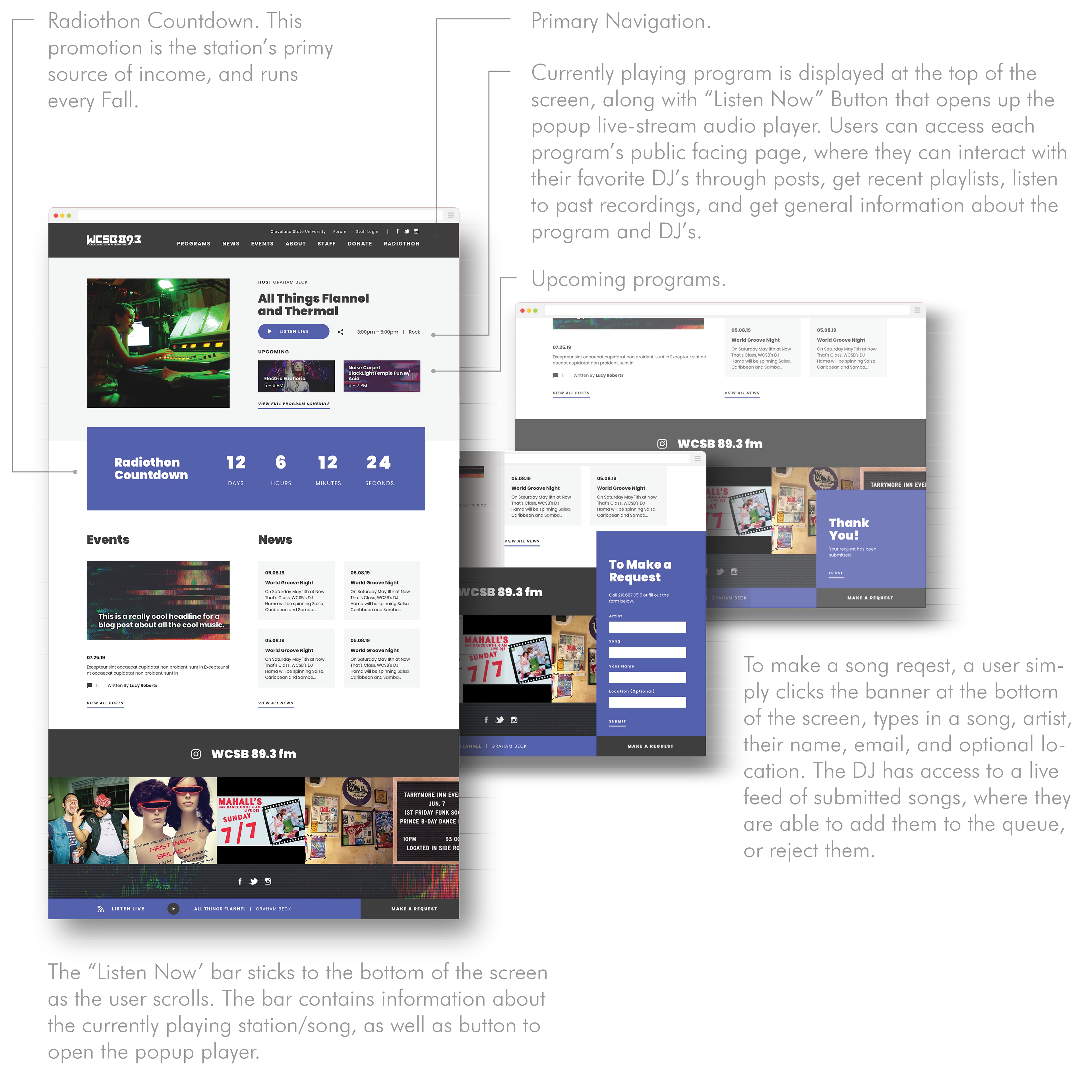 The experience was also modified for mobile with slight tweaks. In order to be economical with space, the song names for currently playing songs were dropped. The "Now Playing" bar was also moved to the top of the page.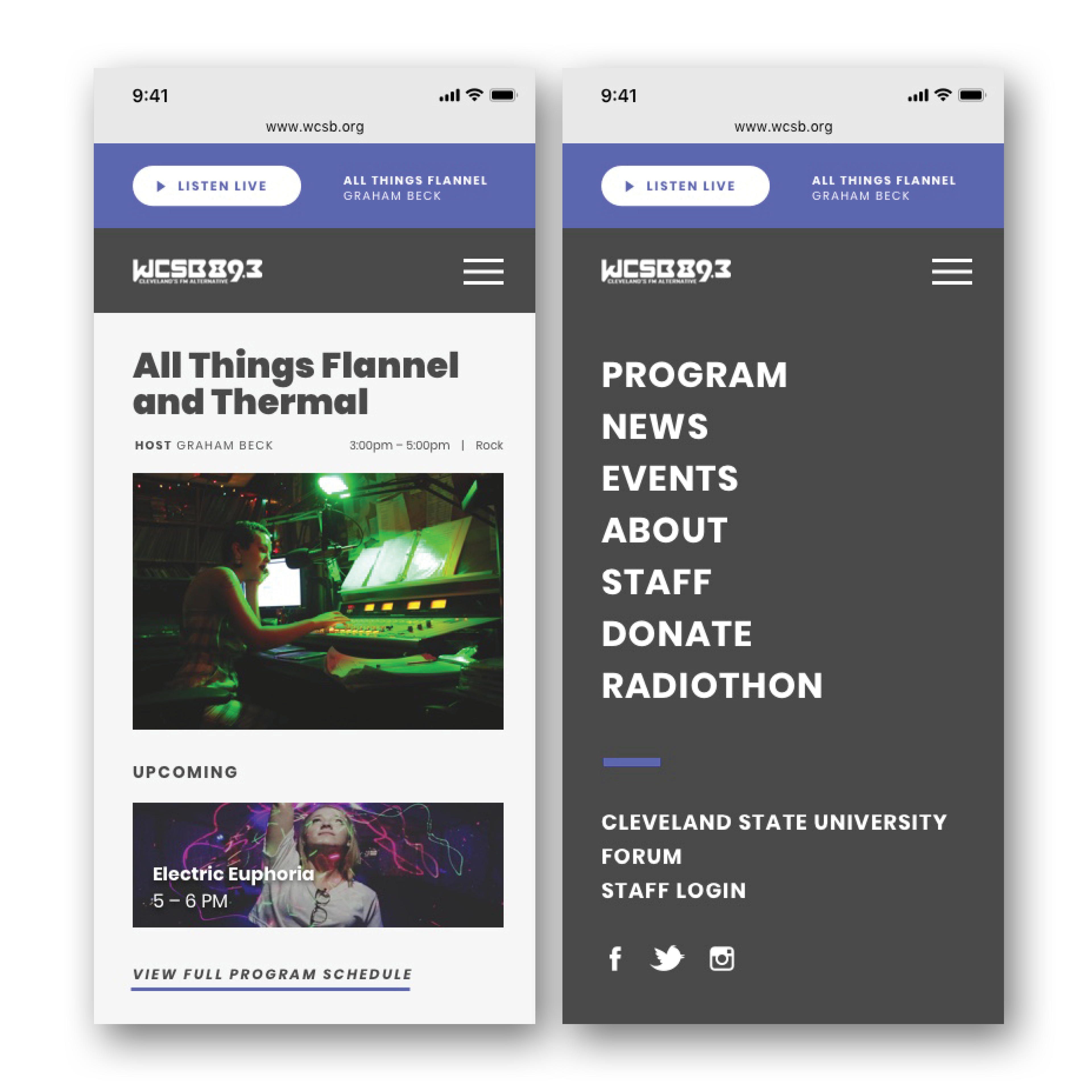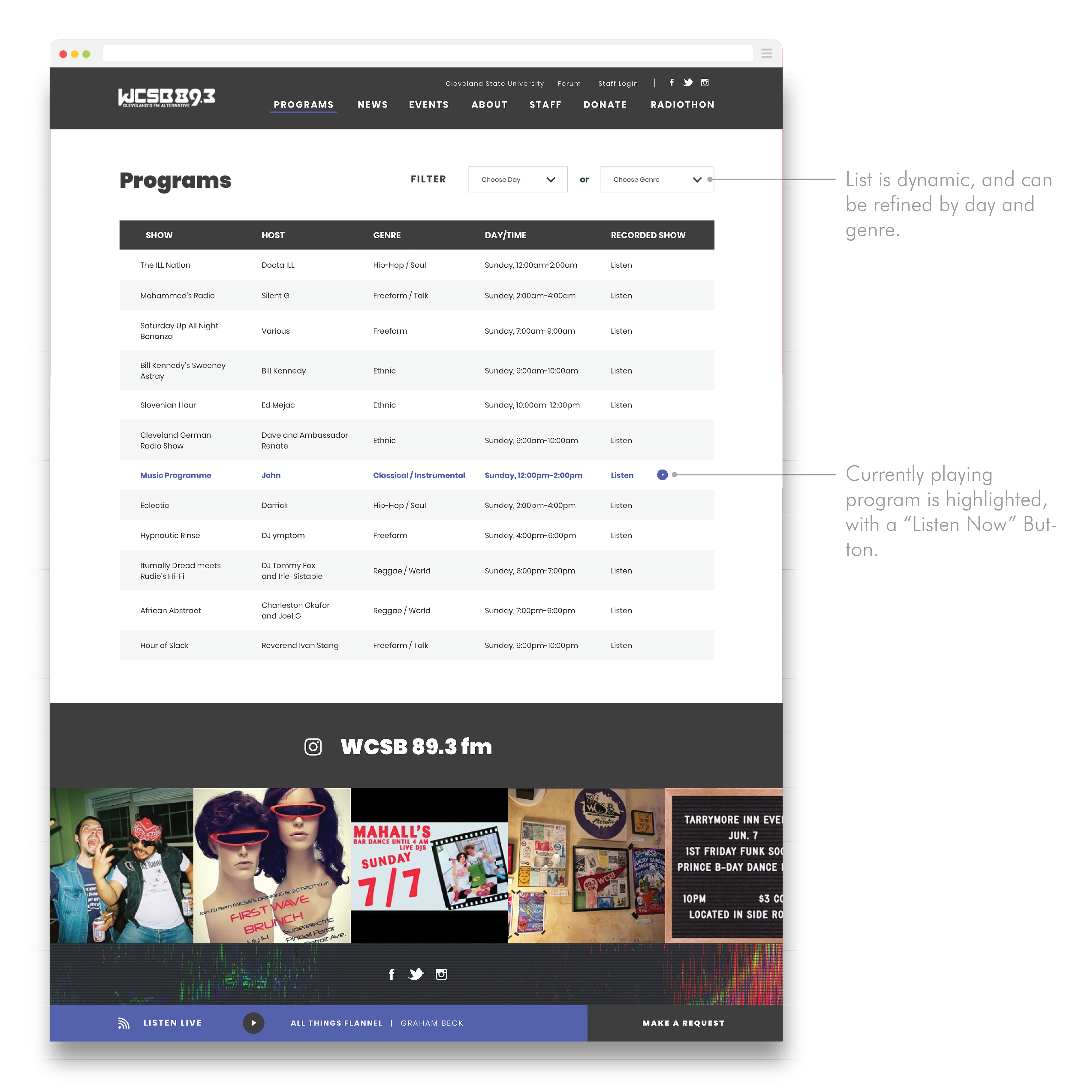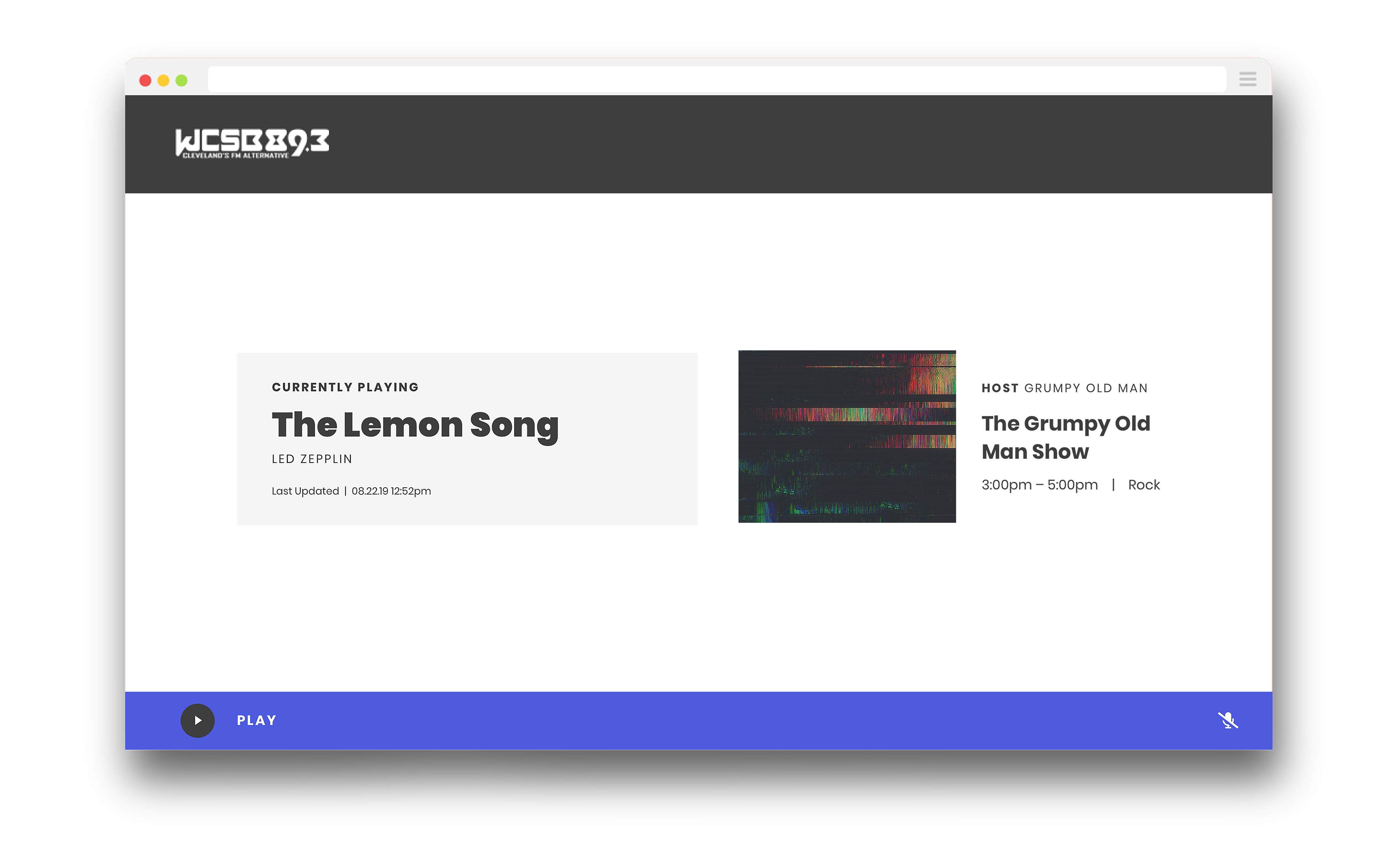 The station required an updated interface for DJ's to recieve requests from listeners, give away tickets to local events and concerts, update the currently playing song for the media player, and post playlists and updates on their listener-facing Program Page.